Ring Doorbells and cameras are perfect home security companions as they are easy to set up and provide round-the-clock security. They also interact well with the Ring app, Alexa-enabled smart displays, and smart speakers like the Amazon Echo Show, Echo Dot, and others as they all belong to the same ecosystem.
However, some exciting scenarios arise when you try to connect your Ring Doorbell or camera to Apple HomeKit. I was also interested to find the answer about the compatibility of Ring and Apple HomeKit, and I will explain how to make it work.
Does Apple HomeKit Natively Support Ring Devices?
Apple HomeKit doesn't have native compatibility with Ring devices. However, you can integrate Ring devices and Apple HomeKit using third-party tools like Hoobs and Homebridge.
Apple HomeKit is a smart home solution by Apple. If you use an iPhone/iPad, you can control & automate compatible smart home devices and voice commands via Siri. You can create automation routines based on triggers and organize devices into rooms and zones for convenient control through the Home app.
As Apple keeps its ecosystem private, it is no surprise that there is no official native support for the Ring devices. Similarly, despite making promises to make Ring compatible with Apple HomeKit, Ring still needs to fulfill its promise.
Interestingly, Americans love Apple devices, and I am also an Apple user, so it's natural to see everyone using an iPhone, iPad, and Apple TV. So, if you are part of the Apple ecosystem, you will want your Ring doorbell or camera to be compatible with Apple HomeKit.
After much exploration, I did find a third-party solution. There are third-party tools like Hoobs and Homebridge, among others that you can use to connect Ring devices with Apple HomeKit. I will give a step-by-step guide, but first, let's see if your Ring device is compatible.
Ring Devices That Work With Apple HomeKit
Ring makes all sorts of security solutions, like indoor and outdoor security cameras. The list below should help you find out if your device is compatible. Please keep in mind that all of the gadgets listed have models that are wired, plug-in, and battery-powered.
How to Setup Apple HomeKit with Ring?
You can set up Apple HomeKit with the Ring devices using Hoobs. Hoobs is a plug-and-play hub that makes connecting smart home accessories with Apple HomeKit more accessible. If you already have a Hoobs box that is already set up, follow the steps below to connect Apple HomeKit with the Ring.
If you still need to set up the Hoobs, watch this video to set up.
Step 1: Open The Plugins
Once the installation of the Hoobs box is complete and you are signed up on Hoobs, open the Hoobs dashboard.
Click on Plugins on the Hoobs dashboard, and search 'Ring.'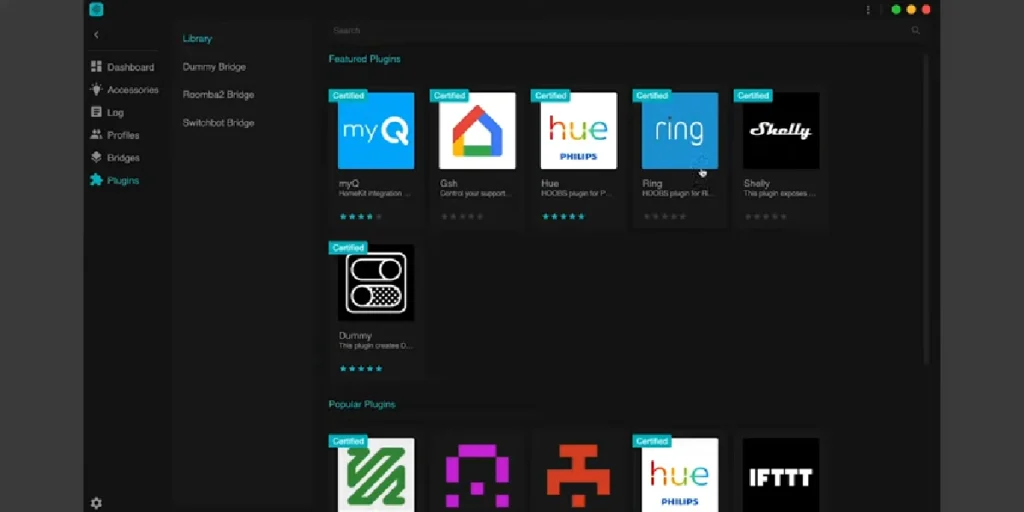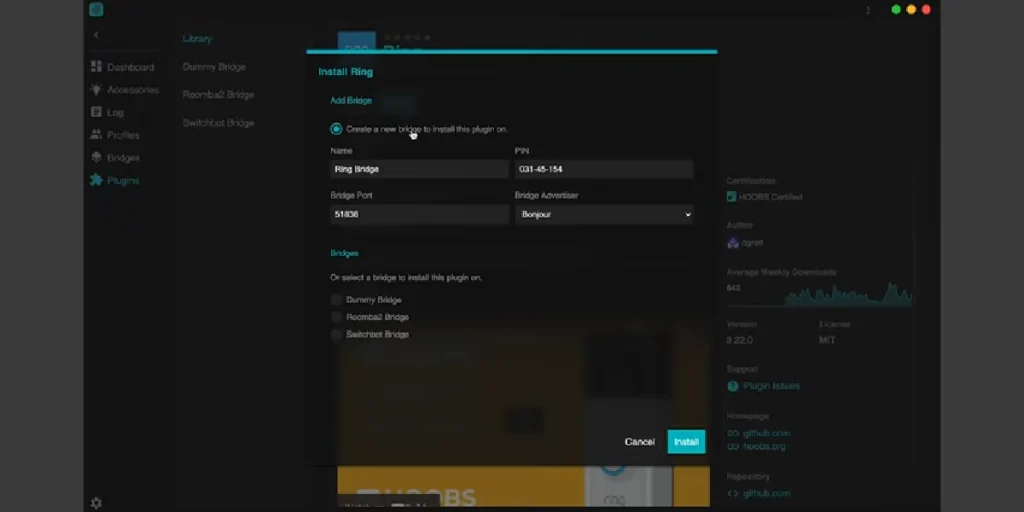 Step 2: Configuration
Once the Ring plugin is installed, proceed to the configuration.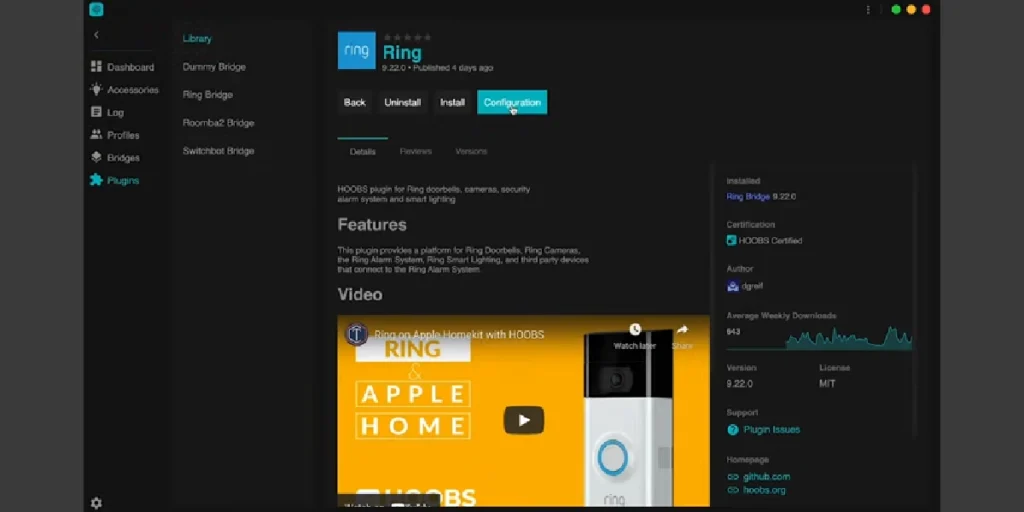 Wait for a few moments, and the 'Link Account' button will pop up.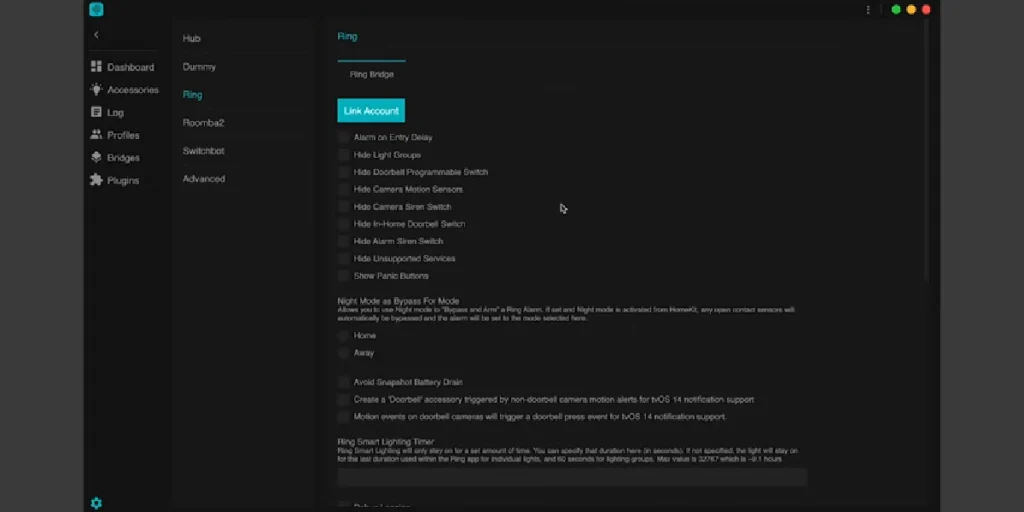 Tap on the 'Link Account' button. A small window will pop up to link your Ring account. Use your username/email and password to log in.
You will receive a verification code if you have a two-factor authentication setup. Type that code, and tap on 'Verify Code.'
Once the code is verified, scroll down and hit the 'Save' button.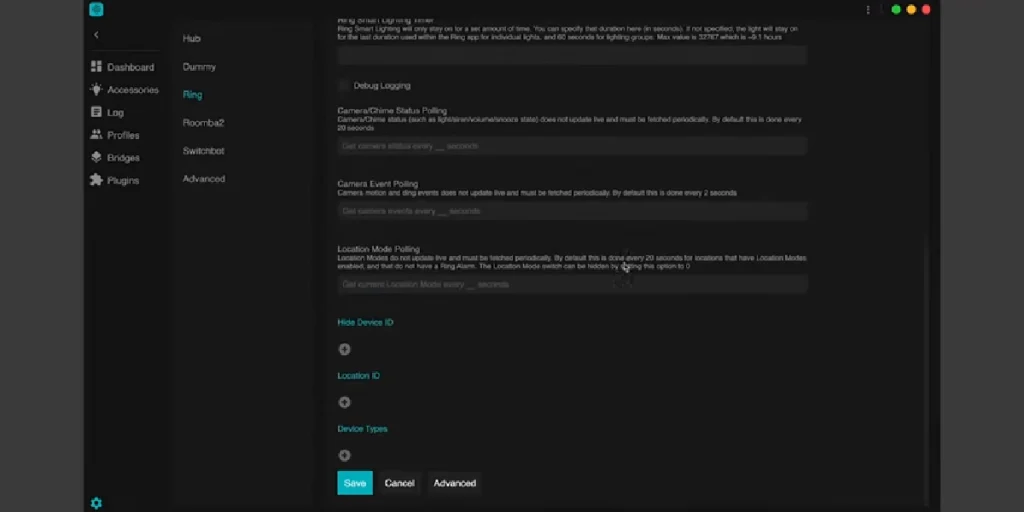 Click on Accessories, and you will see a feed of your Ring device. You can also add a feed to the Hoobs dashboard by clicking on the Settings icon on the live feed.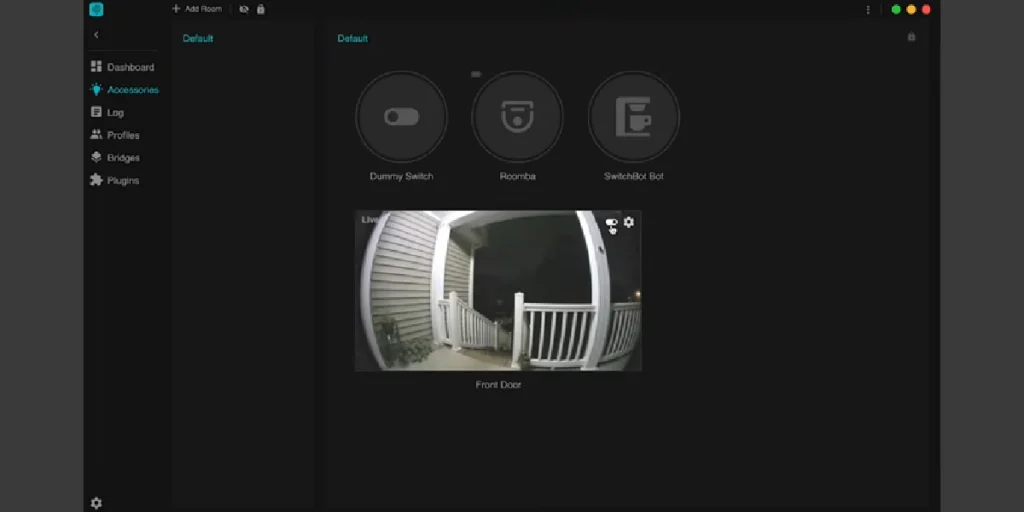 Step 3: Bridge To Apple HomeKit
You will be able to connect an Apple HomeKit device with a Ring device by utilizing the bridge feature of Hoobs once the configuration has been finished.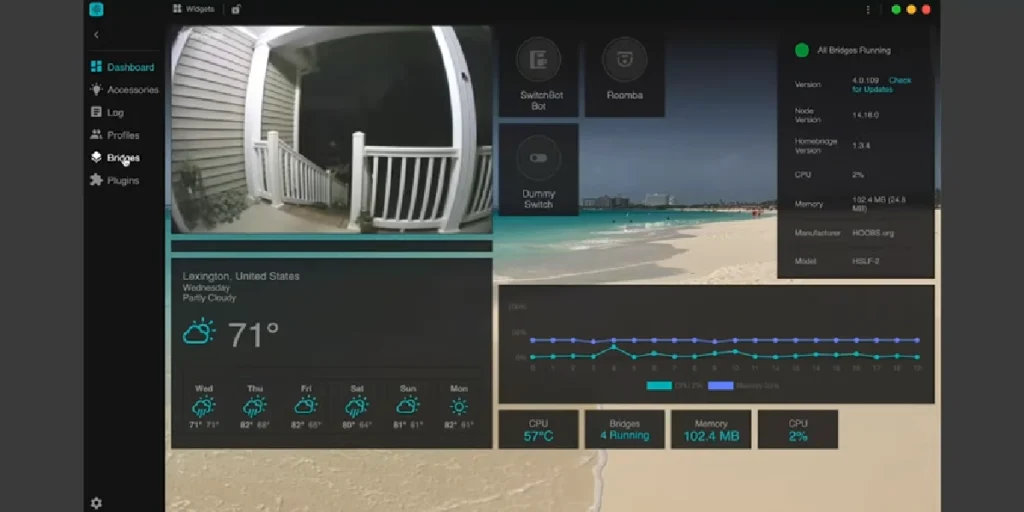 Click on the Bridges on the top-left of the screen. Select the Ring Bridge from the available options.
You will be prompted to scan the QR code. Open the Apple Home app and scan the QR code.
Follow the prompts, and under the Bridge Location, you can choose the Ring Doorbell and camera live feeds you want to see on the Apple Home app, and you are done.
The Hoobs dashboard enables various configurations, such as hiding particular light or motion sensors. The Ring plugin is Hoobs certified, so it's authentic, secure, and fully functional. In addition, Ring devices will immediately be visible within the Apple Home app once the Bridging process is over.
Also, you don't need to manually add Ring devices, as it automatically detects all the available devices.
Benefits of Integrating A Ring Device with Apple HomeKit
The Apple HomeKit is a great software system that makes integrating smart home devices from other brands easier. You will get more functionality and features for your Ring device with Apple HomeKit than with other third-party solutions like Google Home Hub (now called Google Nest Hub).
If the Apple Home app is installed, you can see live feeds on your iPhone or iPad. Likewise, if your Apple TV is connected to your smart TV, you will be able to see live feeds on your TV simply by opening the Home app on your Apple TV.
The Apple Home app also allows you to set up personal automation for sensors. So, if you don't want the motion sensor to warn you during the day, you can change the sensor's automation, among other things.
Wrap Up
Although Ring devices don't have native compatibility with Apple HomeKit, the integration is possible through third-party tools like Hoobs and Homebridge. This bridging allows you to use the Apple HomeKit ecosystem, which includes smart control and automation customization options for your Ring devices.
All you have to do is purchase a Hoobs box and perform additional setup steps. The result will be a more comprehensive home security experience you can access using Apple devices
---
Read More On Ring