Have you ever stood at your front door, wondering who was outside? I sure have! So, when I got my hands on a Ring Doorbell, I was thrilled. But here's the kicker: connecting it to my Echo Show felt unfamiliar.
If you're nodding along, trust me, I've been there.
Do you want to know how to connect your Ring doorbell to Echo Show? Let's tackle this together. No jargon, just a fellow explorer sharing how I linked my Ring Doorbell to the Echo Show. Walk with me through the steps, and soon you'll see your visitors seamlessly!
Does Ring Doorbell Work with Echo Show? 
Yes, Ring Doorbell devices are compatible with Echo Show devices. The integration lets you view the live feed from your Ring Doorbell on your Echo Show's screen.
With a Ring Doorbell installed an Echo Show device can be useful for monitoring your front door or other areas. You can also use voice commands to ask Alexa to show you the live feed from your Ring Doorbell.
Compatibility and features may vary based on your specific models and software versions. Always check the latest compatibility information from Ring and Amazon to ensure a seamless experience. But in case you didn't know yet, Echo Show is a line of smart displays by Amazon with a built-in Alexa voice assistant.
When connected with the Ring doorbell, Echo Show can show live video feeds from your doorbell camera, enabling you to monitor your front door or other areas with a Ring camera installed. Sounds cool, right?
According to Ring's official support page, Ring devices work with the following Echo Show models: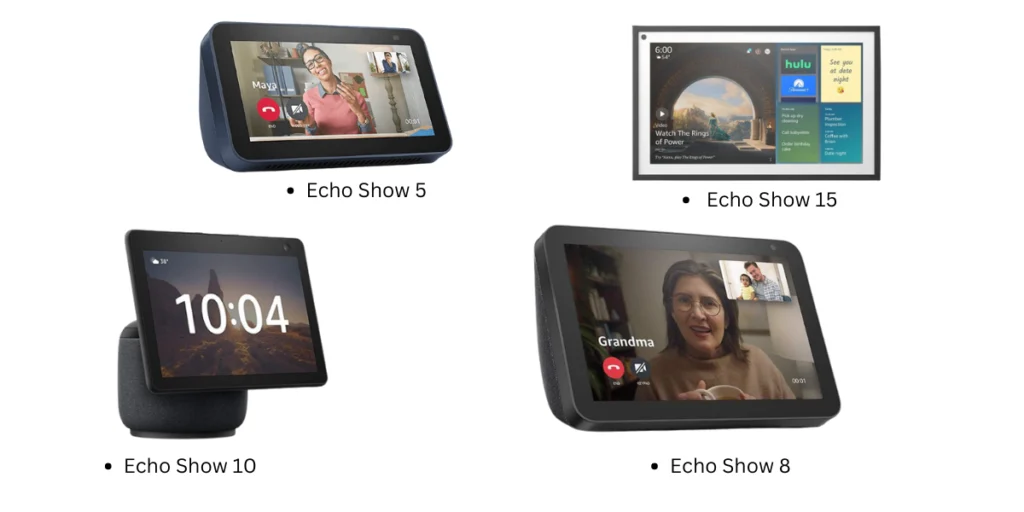 Echo Show 5
Echo Show 8
The larger Echo Show 10
Echo Show 15
And newer versions
How to Connect Ring Doorbell to Echo Show? (Step Wise)
Step 1: Open Alexa App & Enable Ring Skill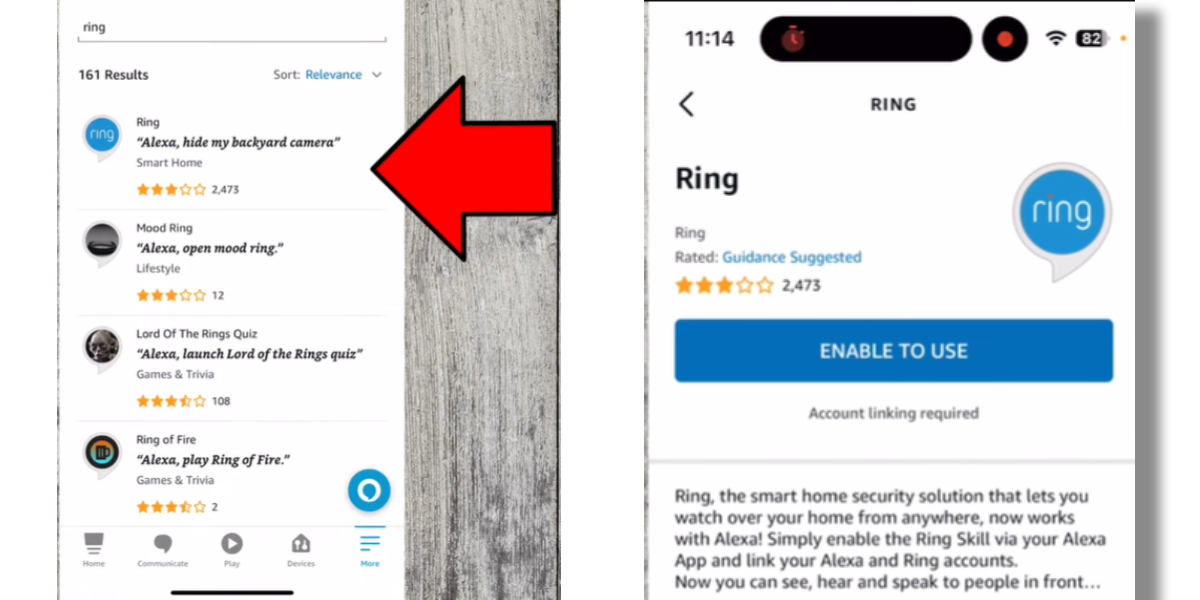 Open the Alexa app on your smartphone or tablet. Tap the "More" option, usually at the screen's bottom right corner. Select "Skills & Games" from the menu. Tap on the magnifying glass icon to search for a skill. Type "Ring" in the search bar and select the "Ring" skill from the results.
Tap on the Ring skill to open its details. Press the "Enable to Use" button to enable the skill.
Step 2: Link Ring Account with Ring Skill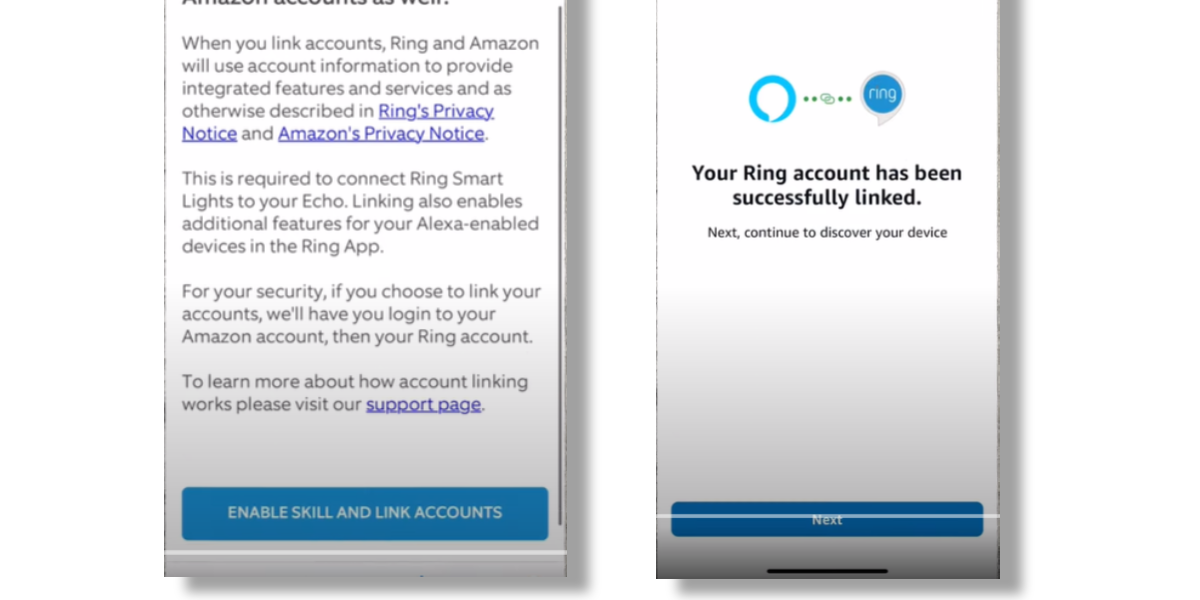 Follow the prompts to log into your Ring account within the skill. Once you've successfully linked your Ring account, you'll receive a message confirming the linking process.
Step 3: Discover Devices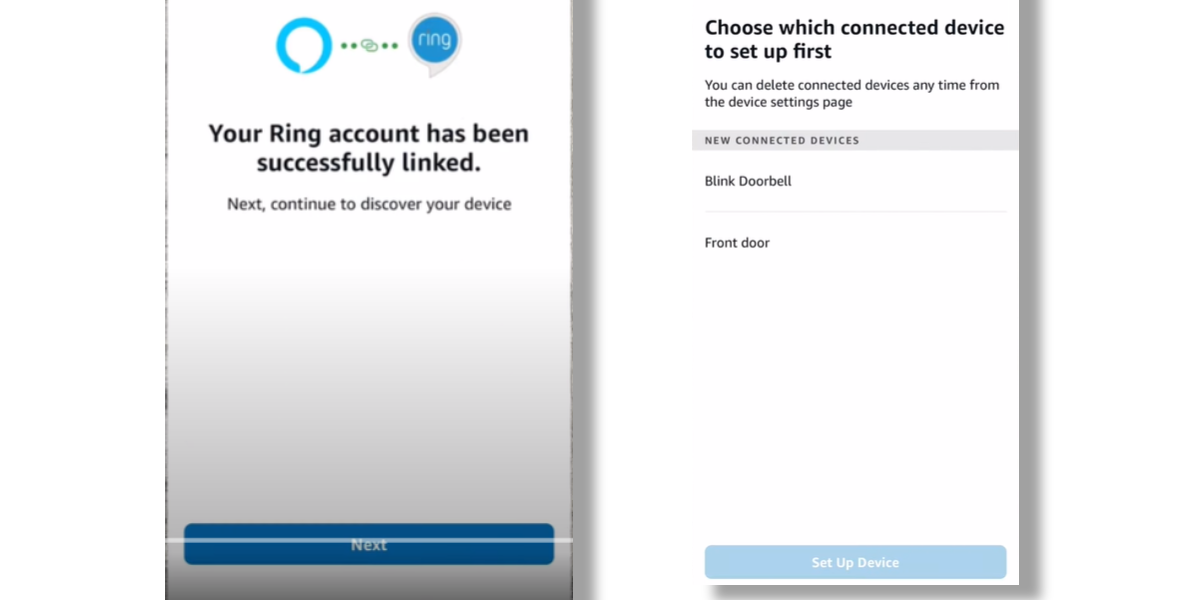 Press "Next" to allow the app to search for connected devices. The app should automatically detect your Ring Doorbell to connect.
Step 4: Access Camera Settings
Once connected, Tap the "Devices" icon in the Alexa app, usually at the bottom right. Choose "Cameras" to see your connected Ring Doorbell.
Step 5: Configure Doorbell Settings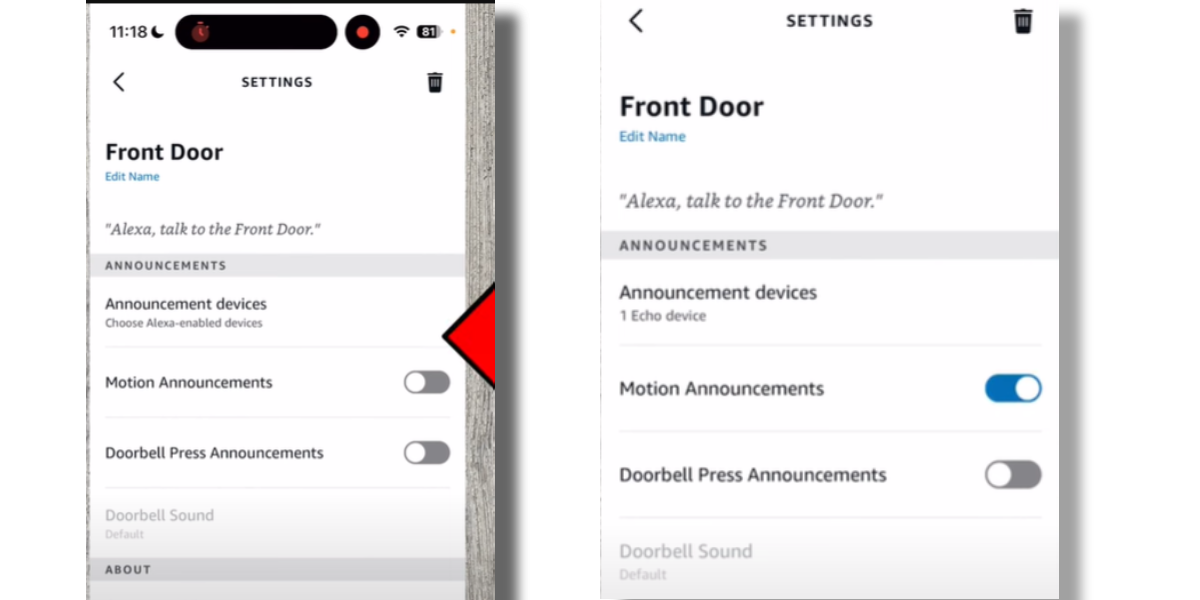 Select your Ring Doorbell from the list of cameras. Tap the gear (settings) icon at the screen's top right corner. Under the device settings, locate the option to select devices for alerts. Choose the device (your Echo Show) you want to receive alerts on when the doorbell is pressed.
Decide whether to turn "Motion Announcements" on or off depending on your choice. Make sure that "Doorbell Press Announcements" is turned on. This will alert you when someone presses the doorbell.
Lastly, select the sound you want your Ring Doorbell to make when someone presses it. You can choose from various options, including seasonal alerts.
Step 6: Finalize Settings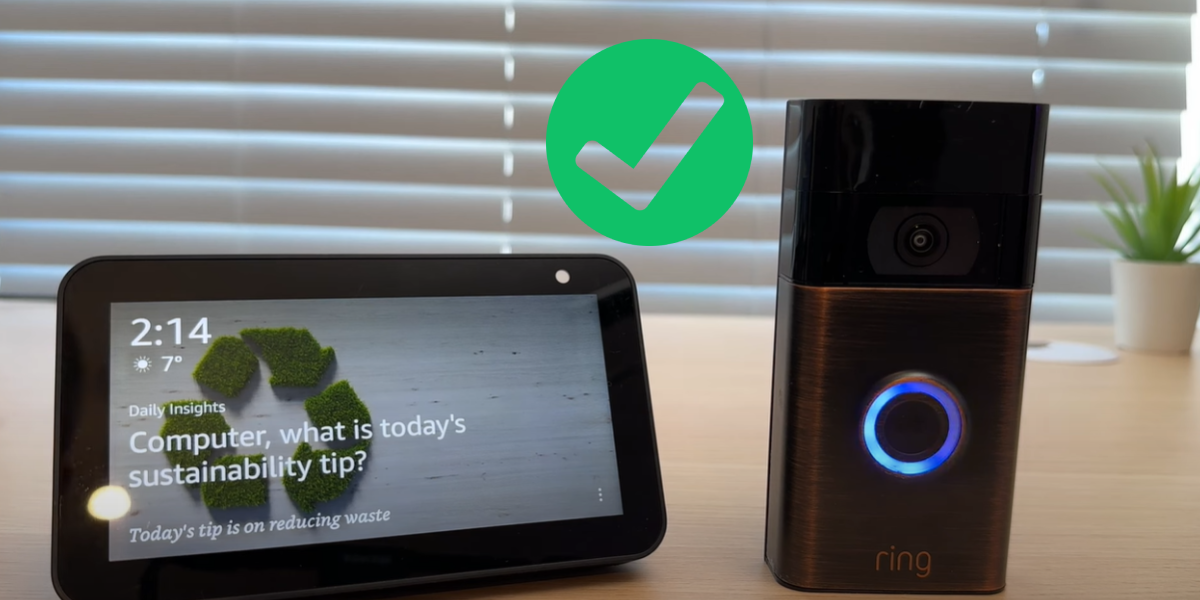 Review your settings to ensure they're configured as desired. Press "Done" to confirm your changes.
Congratulations! You've successfully connected your Ring Doorbell to your Echo Show. When someone presses the doorbell, your Echo Show will alert and show you a live video feed from your Ring Doorbell.
Advantages of Pairing an Echo Show with Ring Doorbell
Pairing an Echo Show with a Ring Doorbell offers several advantages that enhance home security, convenience, and interaction.
Visual and Audio Alerts – When someone presses the Ring Doorbell, your Echo Show provides a visual and audio alert, enabling you to immediately see who's at your door and communicate without physically answering the door.
Real-Time Video Feed – The Echo Show displays a live video feed from your Ring Doorbell's camera, giving you a real-time view of your doorstep. This helps you monitor any activity or deliveries, enhancing home security.
Two-Way Communication – You can communicate with visitors through the Echo Show using the built-in microphone and speaker. When you're not home, this is especially useful for id checks, providing delivery people instructions, or simply interacting with people.
Remote Monitoring – Even when you're away from home, you can still monitor your front door using the Echo Show and Ring Doorbell. With this function, you are able to manage visitors and keep a watch on your property from anywhere.
---
Read More On Ring Doorbell