There are two sides to everything: good and not-so-good. Smart gadgets like Ring Cameras are no different. They provide valuable security and surveillance at one end, but they don't always blend with your home's decor or design. There are privacy concerns where you want to hide the Ring camera.
Either way, we will discuss the reasons why you might feel like hiding a Ring camera and what are the ways that you can choose to hide a Ring camera.
11 Creative Ways to Hide Your Ring Camera
If you have a Ring camera installed inside the home, you can hide it one way or another. The primary purpose of installing a Ring camera inside the home is to monitor children and pets. Another reason is that you don't feel like showing off your Ring camera to guests.
When one looks at the inside camera from a security point of view, hiding a Ring camera also makes sense. For example, intruders sometimes use WiFi jammers and other tricks to pass by the Ring Doorbell, considering they have eliminated any chance of clue or evidence.
Now, suppose the Ring camera is hidden inside. In that case, you will be alerted promptly on the Ring App about the potential break-in, and you will be able to inform the police if you are outside. If you are in another room or on the upper floor, you will also be able to take action!
So, if you also want to hide a Ring camera for privacy and security reasons, you are not alone. Let's discuss some creative ways to hide a Ring camera.
Use Plant Cover
You can also use plants as a cover. All you have to do is put the Ring camera inside a decorative potted plant or behind indoor plants. The plant's natural appearance makes it less noticeable while still functioning as a security camera, and the black frame effectively hides the Ring camera.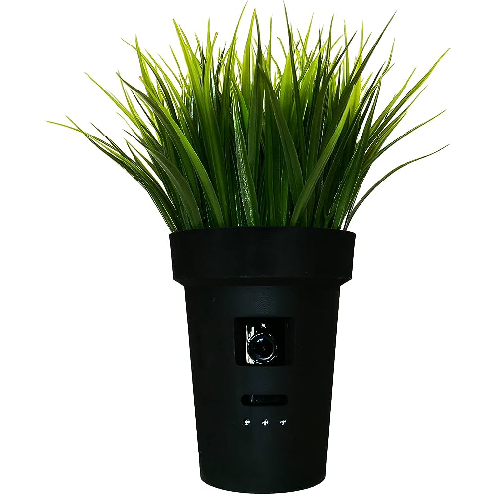 Putting the Ring camera is simple and requires no special equipment or DIY. However, you will need to put the plant and the Ring camera inside, of course, in a place where the LiveView is clear and the plant itself does not feel out of place.
Use BirdHouse
Birdhouses can be used inside and outside the home. If you have a Stick Up Cam Battery model, you can simply put the Ring camera inside the birdhouse to conceal its identity. Use Velcro strips or adhesive putty to keep the camera in place inside the birdhouse.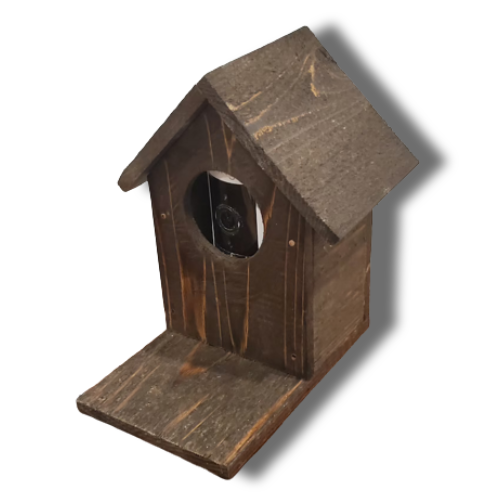 If you have a plugged-in Ring camera, you can put the birdhouse on the TV shelf in a way that the wire of the Ring camera is hidden. Also, make sure that your Ring camera is connected to WiFi and is functioning properly before placing the camera inside the birdhouse.
Dark Art Wall
Dark Art Wall is a little bit of DIY, and once you make it work, it leaves no clue. For starters, you can choose Dark Art Wall, and you can use a black Stick Up Cam Battery. You can pinch a small hole the size of a Ring camera lens, and you can easily hide the Ring camera behind the art wall.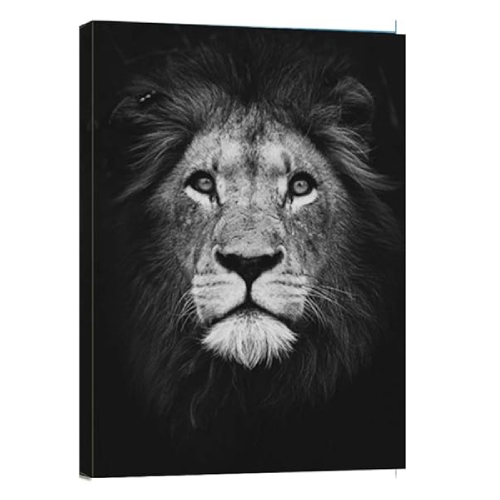 If you have a white color Stick Up Cam Battery, you can use the light color art wall, but be aware that the camera lens is always black so that it will be noticeable easily. You can choose either a dark art wall or some art picture or painting with multiple colors.
Use Planter
Everyone uses planters that can be placed on any table or shelf. Using a planter to hide a Ring camera is suitable because they are available in sets of 3 or 4. You can empty one of the planters, drill a small home on any side of the planter, place the camera inside the planter, fill it with stones, and put a plant over it.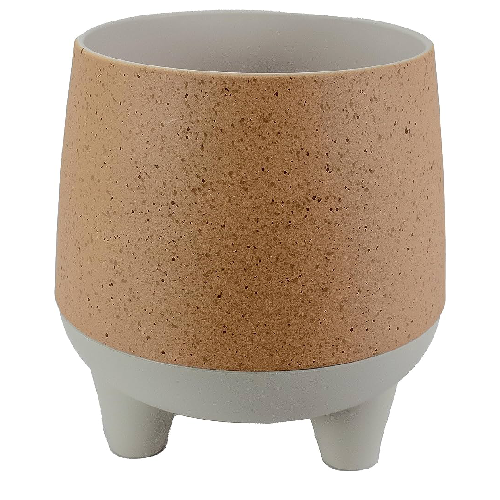 As 2-3 planters are usually placed next to each other so nobody can notice, even if the Ring camera is inside. Planters are also set at a certain height to prevent interference with the Ring app's LiveView.
Decorative Vintage Book
There are many people who use fake book covers for decorative purposes. There's a catch, however, that nobody seems to notice.
These vintage book covers also come with storage options, and how easy it is to hide the Ring camera inside. The dimensions, height, and the place inside the decorative vintage book cover perfectly align to hide the Ring camera.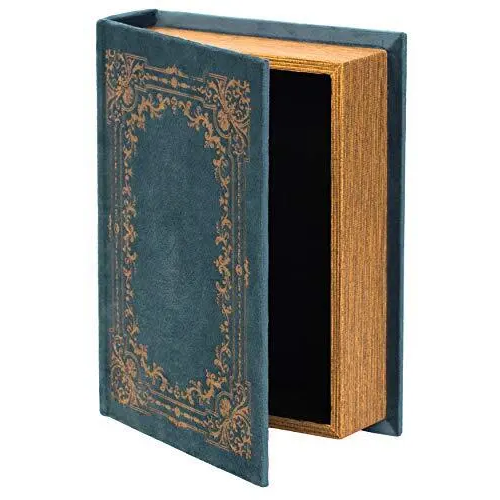 Pinch a hole either on the front or back cover according to the adjustment of the Ring Stick Up Cam Battery, and place it inside. Now, you can put the book on any shelf and adjust the height and angle accordingly for the LiveView.
Stuffed Teddy Bear
Stuffed teddy bears are the stuff of old books. If there were a quiz about movies in which a camera was set up inside the Teddy Bear, every movie lover would be a winner. Recall the movie The Wolf of Wall Street.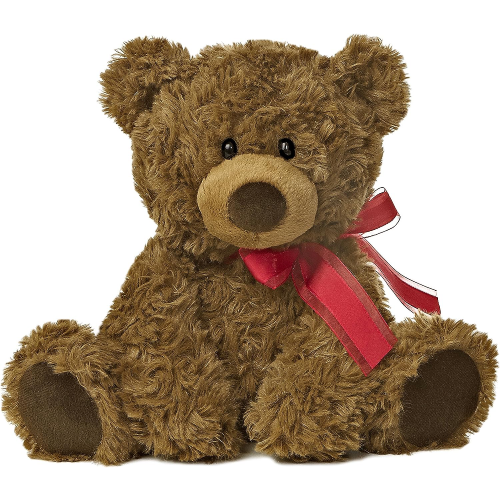 It's an exciting DIY if you can unzip the teddy bear from behind, take out the fluffy stuff, place the Ring camera inside the Teddy Bear, put the fluffy stuff back, and place it on a considerable height. You can choose the right or left eye of the teddy bear to adjust the camera lens depending on the view angle.
Ornamental Box
Many people love ornamental boxes and use them as decorative and sometimes storage pieces. If you look at the creative sides and love a bit of DIY, you can actually place a Ring camera inside the ornamental box.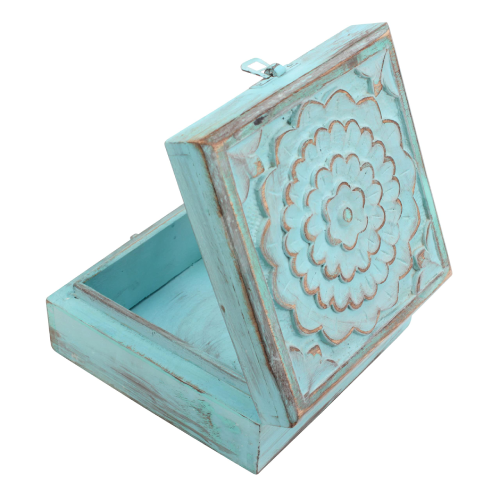 Interestingly, you can drill a small hole for the plug-in Ring Stick Up Cam and put it over the mantel or fireplace. You don't need to do the back drilling if you have a Ring Stick Up Cam Battery.
Decorative Basket
As the word decorative indicates, this basket is just for decoration, not for littering. Decorative baskets are made using wicker, seagrass, jute, etc., and are a perfect decoration piece. You can place the Ring camera inside the basket and put a small towel or other piece of clothing over it to show that the basket is full.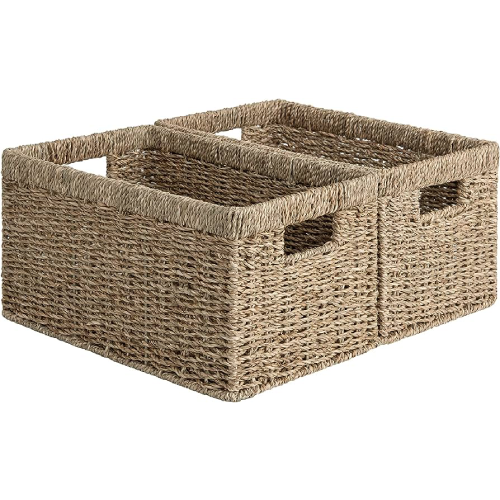 It isn't necessary to fill the decorative basket, as there are many baskets that come with a cover or lid. All you have to do is place the camera inside the decorative basket, close the lid, and put it on the shelf, mantel, or fireplace.
Utilize A Curtain
You can also use curtains or drapes that match your window decor and provide adequate coverage. Curtains or drapes are long enough to reach the floor or window sill to hide the Ring camera entirely.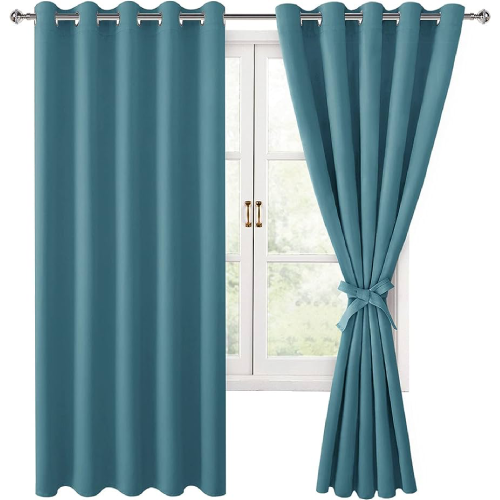 You will have to place the Ring camera behind the curtains so that the camera lens aligns with a clear area in the fabric. This opening should allow the Ring camera to capture the view without obstructions.
Use Custom Cabinet
If you have a custom cabinet, you might hide the Ring camera inside. Some storage cabinets have opaque doors, others have transparent doors that allow light to pass through. You can easily adjust the Ring camera lens if you have a transparent cabinet. This is one of the easiest ways to conceal the Ring camera.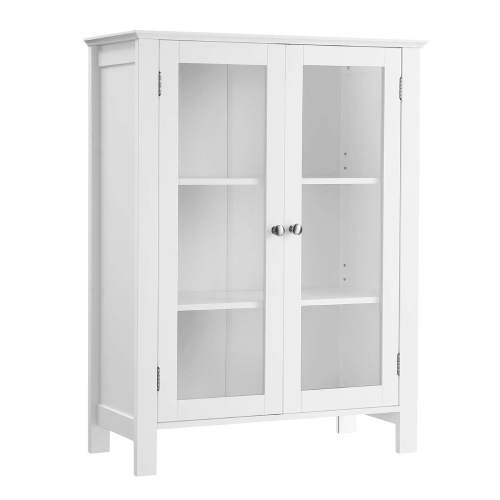 If you have an opaque cabinet, you will have to do a bit of drilling. A drill's hole and Ring camera's lens are almost the same size, so it's easier to do the camera lens fitting.
Power Outlet
It is the last one and a bit tricky but creative. If you have a power outlet installed, you can install a new one but don't use it for wiring. Instead, place the Ring camera inside the power outlet and close the cover.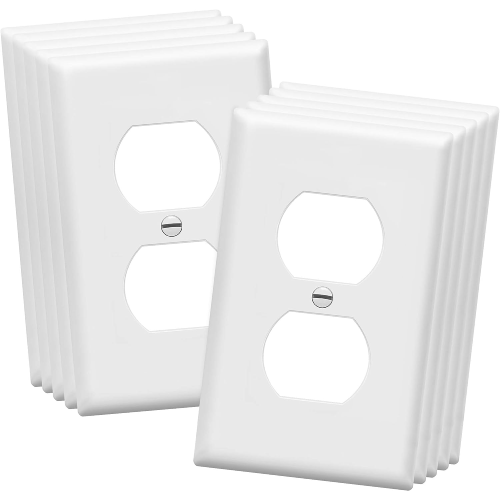 There are also outlet covers available that you can add for extra layers. A power outlet has to be big enough so it can fit inside. If you are smart enough with DIY, this method is the most secretive.
Wrap Up
I didn't want to hide the Ring camera when I installed it. However, as time went on, I noticed that practically everyone in the house and guests were aware of the camera's presence and dismissed it. A security camera should also ensure privacy, particularly when mounted within the home.
It's the privacy and security that compelled me to come up with some straight and easy solutions and some creative solutions. Again, I will keep a secret which creative way worked for me, and I expect you to be secretive as well. After all, it's all about privacy and security.
Don't let us know which one you are going to choose, but whatever you choose, make it work!
---
Read More On Ring Camera