When I bought the Ring Doorbell, I was happy that I could install it myself without getting into any technicalities. However, the idea was short-lived as my home features vinyl siding, which made things a little tricky as I didn't want to compromise on the aesthetics of vinyl siding by drilling.
I had to look for alternative solutions, which I eventually found. If you are also thinking about how to install a Ring doorbell on vinyl siding, I will explain the process of seamlessly installing a Ring Doorbell on vinyl siding step by step.
Challenges Of Installing Ring Doorbell On Vinyl Siding
You can face issues if you want to install a Ring doorbell on vinyl siding. It's because Vinyl siding is not rigid or as durable as aluminum or fiber cement siding. If the drilling goes wrong, vinyl siding is prone to cracks.
If you have a wired Ring doorbell, the problem multiplies. As you will have to hide the wiring so it doesn't look bad on the surface. To hide the wiring, you will have to make adjustments and precise cuts to the vinyl siding, which could be tricky and may alter its look altogether.
You can face issues with Ring doorbell vinyl siding mount as the textured surface of vinyl siding makes alignment difficult. So, if the alignment is not smooth, your Ring doorbell may not be stable. A less stable Ring doorbell means shaky and distracted Live View and video recording.
As most of the time, vinyl siding is exposed to sun and other weather factors. In case of rain, it cannot provide protection, and you will have to take extra measures to make your Ring doorbell watertight.
How to Install Ring Doorbell On Vinyl Siding (Step-By-Step)
All the Ring doorbell installations on vinyl siding require some degree of drilling. But if you choose a vinyl siding adapter, you won't need much drilling.
A vinyl siding adapter with back and front plating makes a stable mounting surface. A standard vinyl siding adapter measures 4 inches, and it fits nicely on the contours of vinyl siding without causing any damage. Follow the steps below to install the Ring doorbell vinyl siding mount.
Step 1 – Gather All Tools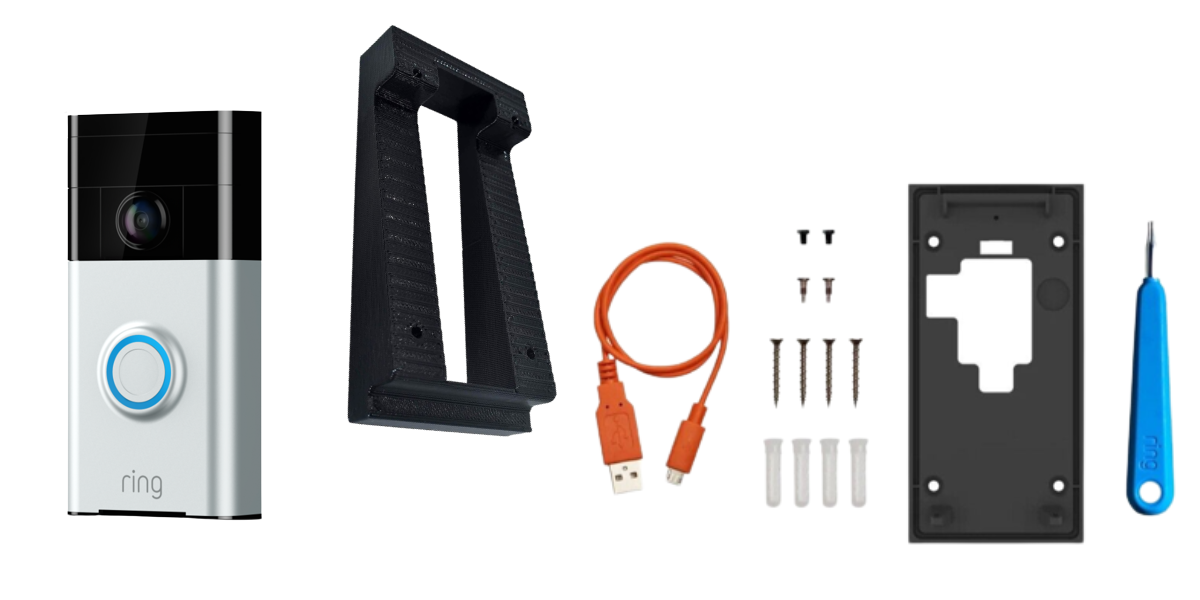 Ensure that you have the Ring Doorbell kit, vinyl siding adapto=r kit, screws, drill bits, and screwdriver available before starting the installation process.
Step 2 – Access the Mounting Area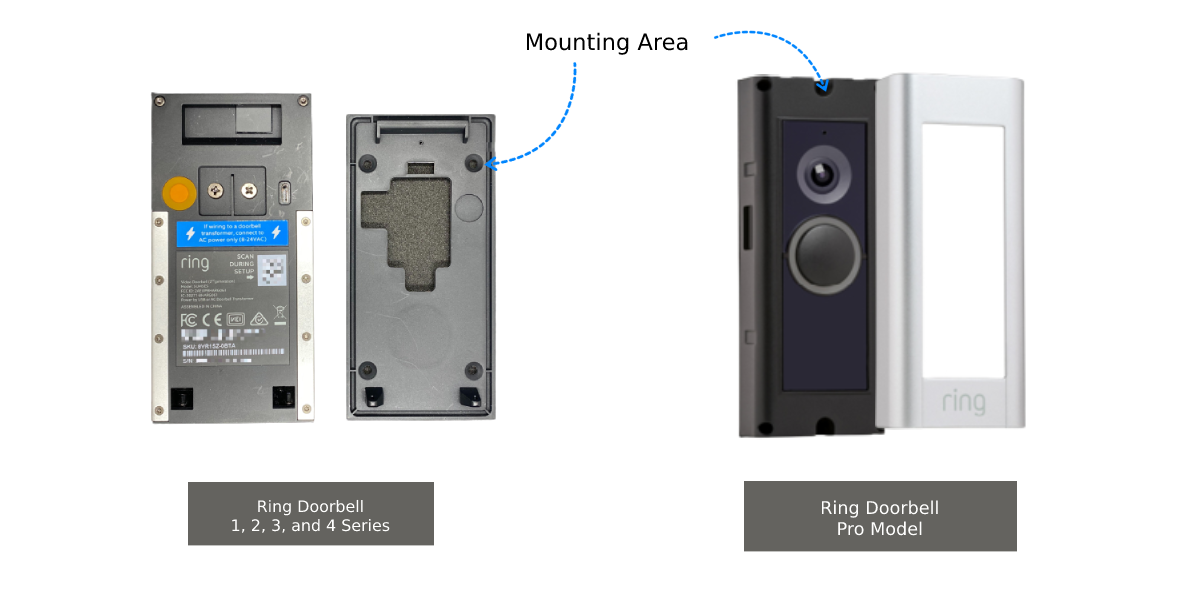 Some Ring doorbell models have different access points for the mounting location.
You must remove the backplate to access the mounting space for the Ring doorbells 1, 2, 3, and 4. Unscrew the screw, if there is one, and then simply slide off the doorbell's back plate to remove it.
To access the mounting area in the Ring Doorbell Pro model, gently remove the front cover of the Ring Doorbell. Hold the cover from two sides in the center and push it with your fingers to detach it. Avoid pushing from the upper or lower part, as this may cause the cover to break.
Step 3 – Place the Vinyl Siding Adapter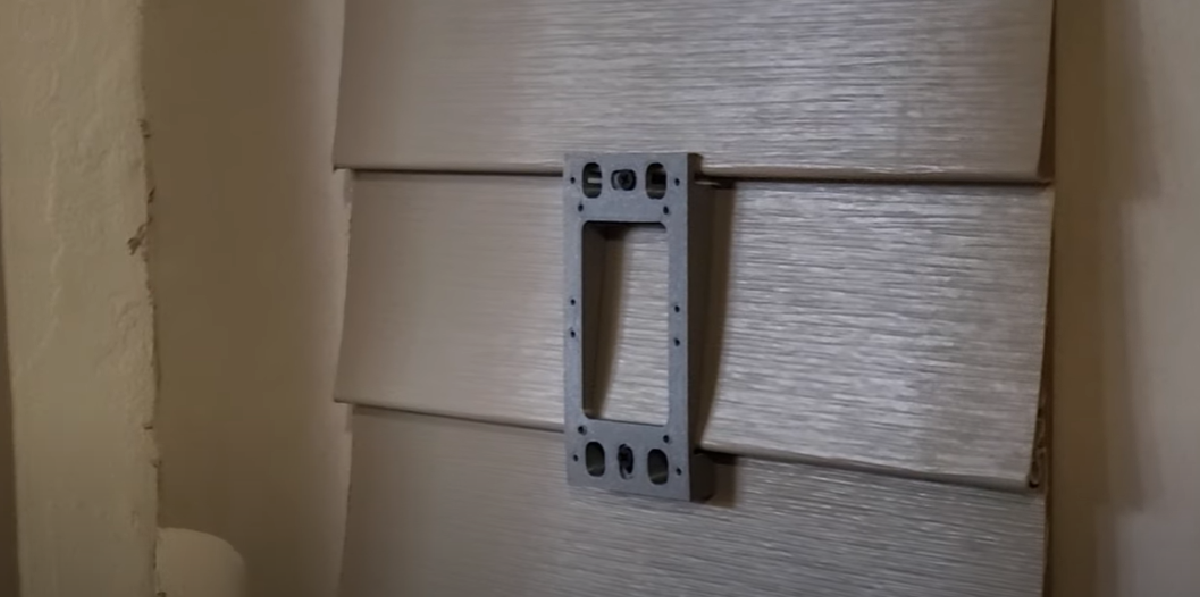 Now place your vinyl siding adapter onto the vinyl siding at the desired installation location. Ensure that the adapter aligns appropriately with the grooves and contours of the siding.
(Go through the adapter installation manual if possible)
Step 4 – Attach Doorbell and Adapter to Vinyl Siding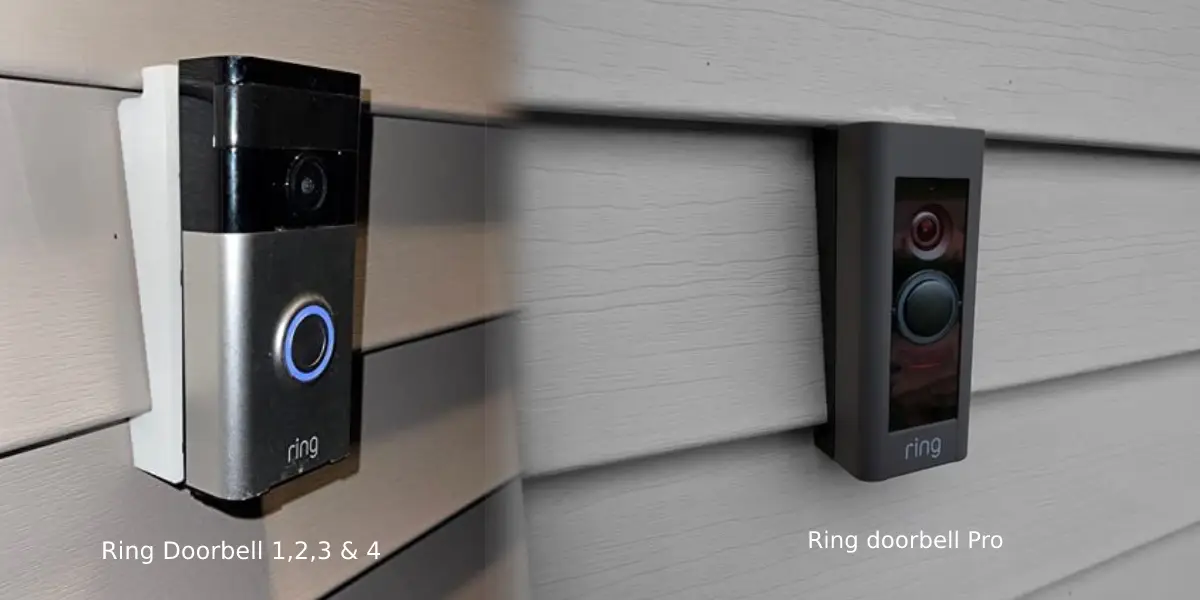 Using the supplied screws, fasten the backplate to the vinyl siding adapter for Ring doorbells 1, 2, 3, and 4. And then, slide in the Ring doorbell body to the backplate that we had removed earlier in STEP 2.
For Ring Doorbell Pro owners, take a screw and insert it through the doorbell, vinyl siding adapter, and into the vinyl siding board from the top side. Use a screwdriver to secure the screw tightly. Make sure that the Ring Doorbell and adapter are firmly attached to the siding.
Put the front cover back onto the Ring Doorbell Pro. Align it properly and gently press it into place until it clicks securely.
Your installation is complete with the Ring Doorbell attached to the vinyl siding adapter and the Ring Doorbell front cover reinstalled.
If you have a wired Ring Doorbell, it can make the installation problem a little complicated, as you don't want wiring all over the vinyl siding. For that, you will have to install the wire beneath the contours of the vinyl siding so it's well hidden. Or, if you haven't bought the Ring doorbell yet, a battery-powered Ring doorbell would be a better choice.
Which Ring Doorbell Will Be Suitable?
A battery-powered Ring doorbell is best for installation on vinyl siding as you only need a Ring doorbell vinyl siding mount or vinyl siding adapter. You can go for the wired Ring doorbell option, which will require extra installation hassle.
Vinyl Siding Adapter Compatibility
Most vinyl siding manufacturers make standard 4-inch vinyl siding adapters.
The good news is Ring Doorbell models, like Ring Doorbell 1, 2, 3, 4, Ring Doorbell  3 Plus, and Ring Doorbell  4 Plus, are compatible with vinyl siding adapters.
Here's a table to pick your Vinyl Siding Adapter for your Ring Doorbell:
Can you Mount Ring Doorbell On Vinyl Siding Without Drilling?
Yes, you can install a Ring doorbell without drilling onto the vinyl siding. There are many options available such as a No-screw holes mount, which many independent manufacturers sell.
A recommended option for mounting a Ring Doorbell on vinyl siding without drilling is the no-screw holes mount. These mounts are specifically designed for vinyl siding and have been approved by the Homeowners Association (HOA). They come in three sizes: 4 inches, 4.5 inches, and 5 inches.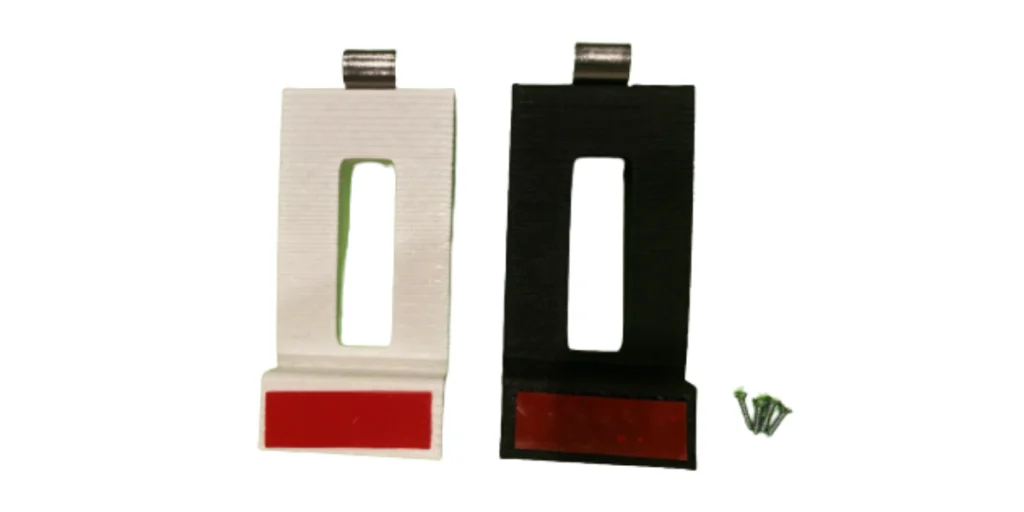 You can select the right size based on the dimensions of your vinyl siding for a fitted installation. The no-screw holes mount allows you to attach your Ring Doorbell without the need for drilling your vinyl siding.
Wrap Up
Installing a Ring Doorbell on rough surfaces, narrow doorframes, or vinyl siding can be challenging. With vinyl siding, you face the risk of damaging the vinyl siding, difficulties in hiding wiring if you have a wired Ring doorbell, alignment issues, and sometimes weatherproofing.
However, if you use a vinyl siding adapter, you can overcome these challenges and achieve a seamless installation. Although you can choose Ring's No-drill mount option, no-screw holes mount should be your go-to choice as it's an easy installation without drilling.
Choose the No-screw holes mount size based on your vinyl siding to maintain its aesthetics while still enjoying the advantages of a Ring Doorbell.
---
Read More On Ring Doorbell