As a homeowner, I understand the importance of keeping an eye on my property and knowing who is at the door without having to open it. That's why I decided to invest in a Ring doorbell.
However, installing the Ring doorbell can be a bit tricky, especially when it comes to finding the right mounting option. In this article, I will be discussing the different mounting options available for the Ring doorbell, so you can choose the one that best suits your needs.
Whether you're looking for a permanent or a temporary solution, there are several options to choose from.
So, let's dive in and explore the various ways to mount your Ring doorbell!
Top 5 Ring Doorbell Mounting Options
Wall Mounting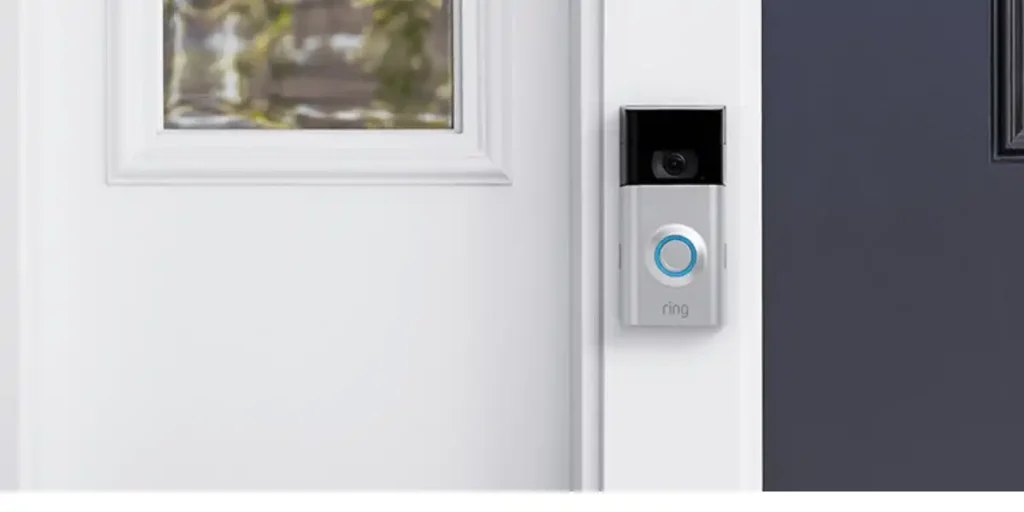 One of the most common ways that most people prefer is mounting their doorbell on the wall. It involves drilling holes into the wall and screwing in the mounting bracket, it's great for those who want an enduring installation and don't mind drilling into their walls.
However, some people may prefer other mounting options for various reasons. It could be concerned about damaging the walls, the difficulty of installation, aesthetic concerns, or lack of flexibility.
Adhesive Mounting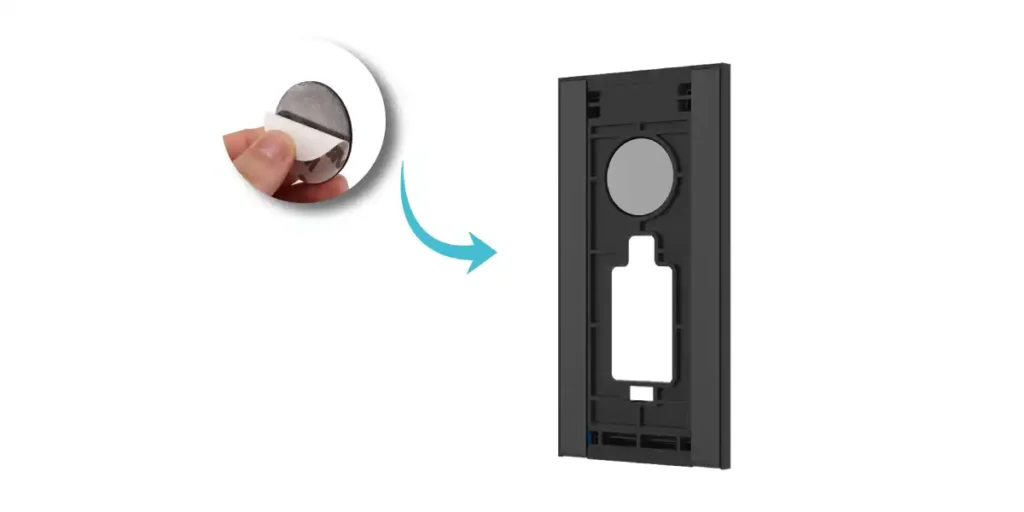 Adhesive mounting is a great option for those who want a temporary or rental installation. With this option, you can stick the mounting bracket to any surface using the adhesive provided.
This is perfect for those who don't want to drill into their walls or for those who are renting and want to take their Ring doorbell with them when they move. Sounds interesting, right?
Ring officially has its own "No-Drill Mount" whose backing contains a strong adhesive that is applied to the back of the bracket, and then the bracket is pressed against the surface where the doorbell will be installed.
If you're worried about its durability, then know that the adhesive is specially formulated to hold the doorbell securely in place, and it is designed to withstand extreme temperatures and weather conditions.
Related | How to Mount Ring Doorbell Without Drilling? (With Images)
Zip Tie Mounting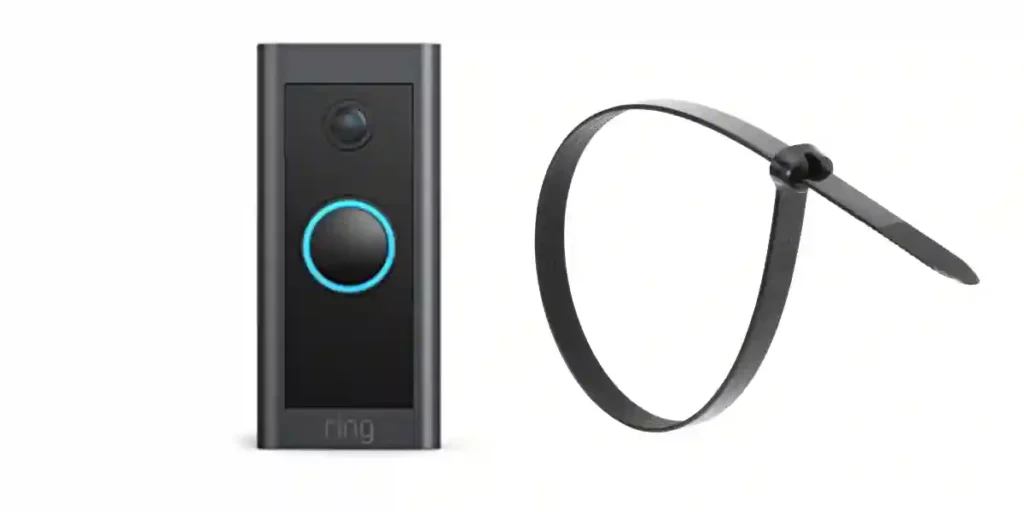 Using zip ties instead of screws or adhesive, this mounting secures the doorbell to a surface balefully. The option is particularly useful when other types of mounting options are unavailable or not suitable.
To use zip tie mounting, you will need to first locate a stable surface to mount the doorbell on, such as a wooden porch post or metal railing. Then, tighten the zip ties to secure the doorbell to the surface by threading them through the holes in the back.
There is a possibility that this method may not be as secure as other mounting methods because it has a risk of theft. It may not be suitable for areas with high winds or extreme temperatures. Moreover, zip ties are prone to loosening over time and need to be re-tightened.
Anti-Theft Mounting
Do you want to ensure the security of your Ring doorbell? The anti-theft mounting option doesn't involve drilling into the wall, instead, it attaches a security plate to the door. You just have to put your video doorbell in the shell, then adjust the fixed clip according to your door thickness. That's it!
Furthermore, anti-theft mounting options may come with locking mechanisms that prevent the doorbell from being removed. If you live in a high-crime area or have previously experienced doorbell theft, this is the ideal option for you. Go for it!
Angle Mounting
Angle mounting is another underrated mounting option available for Ring doorbells. In this, we use an accessory called Angle Mount that allows the Ring doorbell to be mounted at an angle, rather than flushing it against the wall.
This can be useful in situations where the doorbell is not mounted at a level surface, or where the view of the doorbell's camera needs to be adjusted. Angle mounts typically come in a variety of different angles, such as 30 degrees or 45 degrees, and are easy to install.
They are also often made of durable materials, such as plastic or metal, to ensure that they can withstand the elements and last for a long time. Overall, angle mounts can be a useful addition to a Ring doorbell setup, providing flexibility and helping to ensure optimal camera coverage.
Wrap Up
As we discussed above, you currently have four options when it comes to installing a Ring doorbell. It doesn't matter if you want a traditional wall mount or a temporary adhesive mount, there is a solution for you. Consider the location of your doorbell and what type of installation you want before making your decision. With the right mounting option, your Ring doorbell will be up and running in no time!
---
Read More On Ring Doorbell