Shark robot vacuums have made it much easier to clean the home with a single tap on the SharkClean app, but sometimes you come across Shark Robot not connecting to WiFi issues. You need WiFi for the Shark robot vacuum and the SharkClean app.
The SharkClean app allows you to clean your home and schedule cleaning with precision mapping. You can also use UltraClean, Customized Power, and Spot Cleaning modes to clean your home how you want. When you face a Shark robot vacuum not connecting to WiFi, you can always rely on us to find quick fixes.
Let's jump to the solutions!
How Is WiFi Important for Shark Robot Vacuum?
Although WiFi is not required for essential cleaning, You can simply press the "Start" button on the robot vacuum, and it will clean the house.
However, you will not be able to receive custom cleaning reports or scheduled maintenance. Both the Shark Robot Vacuum and the SharkClean app require WiFi to function properly and access features.
3 Reasons for Shark Robot WiFi Connection Issues
The Shark Robot vacuum is a smart home gadget, and just like any other smart home gadget, it requires a WiFi connection in order to perform at its optimal level. In the event that you are having trouble connecting your Shark robot vacuum to WiFi, the following are some of the causes.
👉 App and Firmware Update
For a smooth experience, keeping the SharkClean app and Shark robot's firmware updated is important. A firmware update is more important as the company, from time to time, releases updates to fix bugs & roll out new features. Maybe there is a solution to the Shark robot vacuum's WiFi connectivity issue.
👉 Weak WiFi
This is the issue in most cases!
A weak or unstable WiFi connection always causes Shark Robot vacuum WiFi issues. Always make sure your Shark robot vacuum is within range of the WiFi router, and there are no physical obstacles. It is always better to install a WiFi router in an open place, or if the place is congested, you can always use extenders.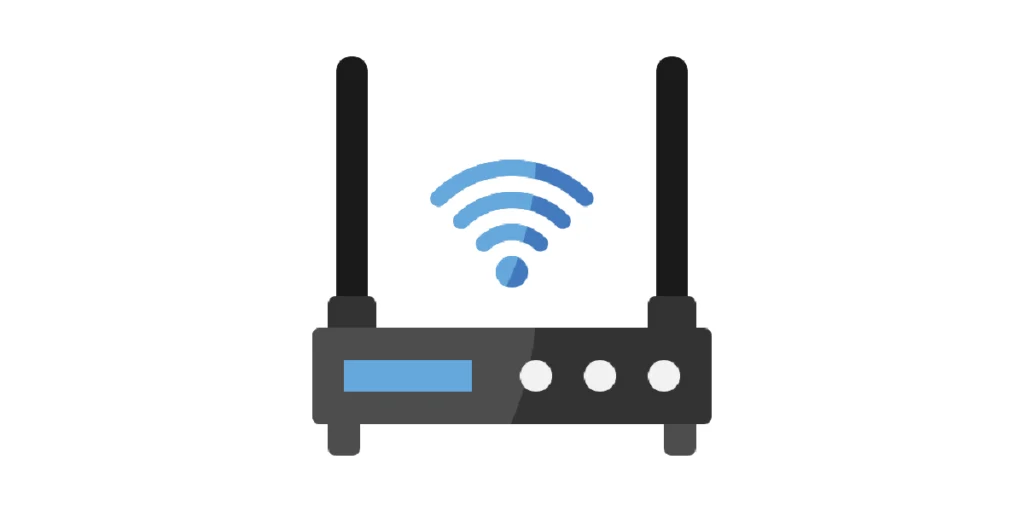 Similarly, most Shark robot vacuums offer a dual-band frequency of 2.4 GHz, and it is recommended that you constantly verify the router requirements listed on the Shark robot vacuum box.
👉 Connecting/Disconnecting Issue
Shark robot vacuum WiFi issues also involve connecting and disconnecting the robot vacuum, which hinders its functioning. Weak WiFi connectivity or a fault in the Shark robot vacuum's software is to cause.
Tips to Fix Shark Robot Not Connecting to WiFi
If you are able to identify the symptoms, you will be able to treat the condition. If you are having trouble connecting your Shark robot vacuum to WiFi, there are a few simple and speedy workarounds you may try. Let's find out which of these options is best for you.
WiFi Band Compatibility
Two WiFi routers are available with the following frequencies: 2.4 GHz and 5 GHz. Most of the Shark robot vacuums work with 2.4 GHz WiFi routers. You can always check this in advance. If you continue facing the Shark robot vacuum not connecting to the WiFi issue, consider opting for a compatible WiFi router.
Some WiFi routers, on the other hand, support both frequencies. Your shark robot vacuum can be automatically connected to the incorrect frequency band.
You can fix this by logging into the router's administrative interface and turning off the 5GHz frequency band. This will guarantee that the shark vacuum is connected to the correct 2.4GHz frequency.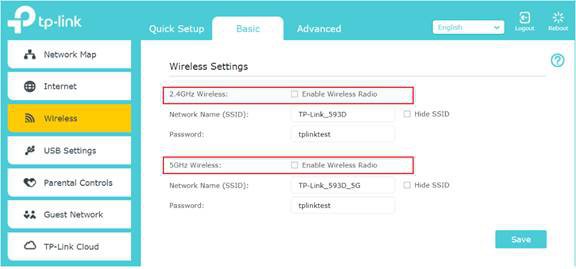 As you can see in the screenshot up top, I was able to find the option to hide a particular frequency band after logging into my router's admin page. You can do it too; all you need to do is figure out how to enter your admin panel according to the model of your router.
Note: Typically, a label on the back of a router indicates how to enter the admin panel.
(Official Tip) Follow Three Step Reset Method
If nothing works, I highly suggest following the three-step reset method for a fresh start to connect.
This includes:
Reboot WiFi Router
Restart the Shark Robot
Reboot the Phone

Start by unplugging your WiFi router's power plug from the rear, wait 60 seconds, and then plug it back in. Next, connect your phone, tablet, or laptop to your wireless network to make sure it is operational.
Now that your Wifi is operational, you can proceed to restart your Shark Robot. To do that, switch off your robot, then wait at least ten seconds before turning it back on.
Once that is done, restart your phone and connect to your Wifi. After completing all three steps, you'll be able to use the Shark Clean app to reconnect your vacuum to WiFi. Ensure that the wifi network you are joining is operating at 2.4 GHz.
Understand the Errors
Your Shark Robot vacuum device displays signs on its screen to identify various connectivity issues that restrict your device from connecting to WiFi when there are any connectivity issues.
Use the table below to understand these indicators and identify the issue:
| | | |
| --- | --- | --- |
| | | |
| | Constant Exclamation Mark, WiFi symbol flashing | Incorrect WiFi network password entered |
| | Exclamation Mark & WiFi Symbol flashing alternatively | Wrong username or password entered for Shark account |
| | Exclamation Mark & WiFi Symbol flashing at same time | Robot Not Connected to the Network |
| | Both Exclamation Mark & WiFi Symbol is Constant | Wireless Network Not Found |
Note: All the above network errors can be fixed by following the 3-Step Reset Method.
Firmware Update
Many problems can be fixed by installing the most recent firmware update. If you are having trouble connecting your vacuum robot to your WiFi network, check for an available update for the robot's software. You can install the latest firmware upgrades available using the SharkClean app on your iPhone or Android.
FAQs: Shark Robot Not Connecting to WiFi
Recognizing the issue is the first step toward finding a solution, and we have gone over some of the quick and easy solutions. However, you may have some questions that still need some answering.
Wrap Up
Although the SharkClean app makes cleaning with a Shark robot vacuum more convenient, there are times when the software has trouble connecting to your WiFi network.
Given the fact that they can complete the most basic cleaning activities without a WiFi connection, you will still need one to access features like precise mapping and cleaning scheduling.
There are some common causes of WiFi problems, such as weak signals, app and firmware updates, and connection disruptions. You can quickly fix these issues using compatible WiFi bands, updating firmware, and optimizing router placement.
Remember, Shark robot vacuums can function without WiFi, but connectivity enhances their efficient and smart cleaning capabilities.
---
Read More On Shark Vacuum Robot