Let's just be honest we all have our reasons to sneak past a video doorbell. Sometimes we want to sneak past the Ring doorbell just because we are hiding something and sometimes, we sneak past just because we feel guilty about something and don't want another person to find out.
Technology has made inroads into sneaking where humans could only do sneaking with facial expressions or say by hiding. But as they say, necessity is the mother of invention, so we might as well say, sneaking is what goes beyond invention!
After all, you are sneaking into the very invention that was made to monitor you. This seems crazy, but what when can do when there is no choice but to sneak past?
In this post, we'll discuss some of the ways to sneak past a Ring video doorbell without anyone knowing.
Let's Dive In!
Can Ring Doorbells Be Tricked?
Yes, Ring Doorbells can be tricked only if you are sneaky around gadgets. Either way, you can trick a Ring Doorbell by tweaking its configurations, or changing its alterations or you can look for sneaky ways to hide or bypass where Ring Doorbell doesn't detect or catch you.
7 Most Effective Ways to Sneak Past Ring Doorbell
Stand and Deliver
If you can take a stand, your Ring Doorbell will deliver. Let's just say your parents aren't home and out for a dinner, and you are too excited to call your friends over so you can play some music and have some beer. But your parents have strictly advised you to not call any friends as your exams are around the corner.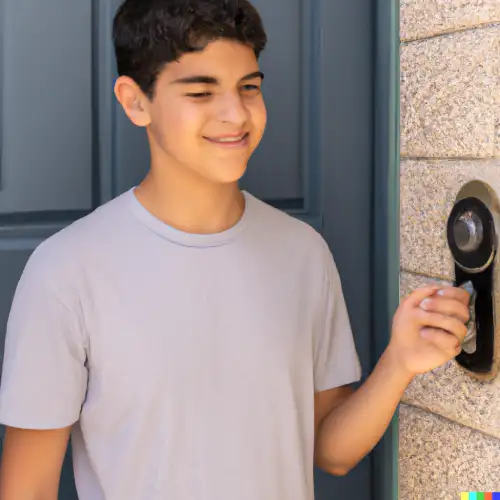 Well, exams and grades can wait, for the time being, you have to take your friends in. What you can do is stand in front of the Ring Doorbell, right exactly close to the camera, and let your friends sneak into the house one by one. You are worried about whether your parents are going to see the video and ask you what you were doing. You can simply say, you thought there was a rat on camera, and just make sure to clean your room before your parents get home.
Cover the Ring doorbell
The easiest but not the best solution probably, but it still works. It's a quick and effective solution that you can use to sneak past the Ring Doorbell. Any piece of tape, clothing, or a home decor item can do the magic but beware of the fact that you might be caught in video recording.
So why not wear a mask before doing that, just in case running into trouble later?
Unplug your Wi-Fi
Who knows about their home's secrets better than the one who lives inside the home? It's late at night, the wind is breezy, and you got the urge to go outside just to bask in the wind. Well, we understand that you are romantic and might even sing a song or two as well when outside.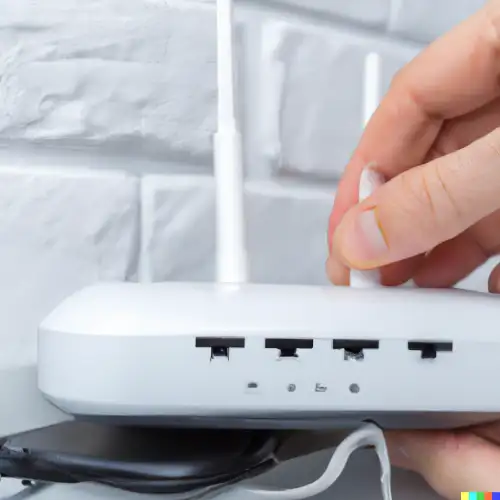 The easiest way to sneak past your parents is to unplug your Wi-Fi router. As simple as that because when there is no bell, there is no ringing.
Turn off the camera
Sometimes the most obvious options are the simplest ones. But for that, you need to have access to the app and power source. You can always ask for a Ring app shared profile and if you know the power source, you can always do it easily. But remember, this should be a short-period trick.
Wireless Jammer
Wireless jammers may ask you to spend for them initially but once bought, they will always do the sneaky work for you. What wireless jammers do is, distort the Wi-Fi signals.
When distortion happens between sending and receiving ends, a gap occurs in video captures just like in our grandma's time, there was a distortion on TV. A wireless jammer makes a frequency of 2.4 GHz to 5 GHz bands, making it difficult for Wi-Fi to function.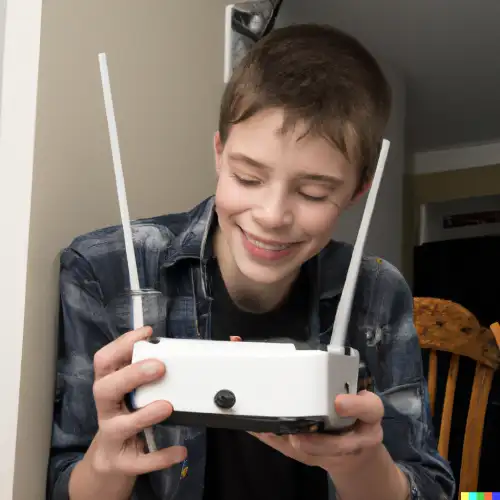 This distortion makes it difficult for Ring Doorbells to capture video sent back via its servers. Avoid using a wireless jammer as it is illegal and can lead to police investigations against you.
Disarm your Ring Doorbell
Disarm anything, and ask yourself what damage it can do. Nothing and the same goes for Ring Doorbells, if you just disarm the motion sensors, camera, and alarms on the Ring app, then you won't have to worry about notifications. Ring Doorbell will remain on, but all of its functionality will be on silent. Although this feature was introduced with good intentions, people always find sneaky ways even with good intentions.
Open Ring App.
Click on the three lines in the top right corner. Tap on that.
Click 'Settings'.
Tap 'Disable Modes'.
Choose all the modes to disable.
Hcak the Ring Doorbell
This is not the easiest one and also probably the longest one. But if you have what it takes to do, then why not. As the video capturing which is transferred between the Ring app and Ring servers is not encrypted, you can gain access to the network, and change the device configurations the device and hence all the data and settings will be changed. In this way, you can also change the passwords.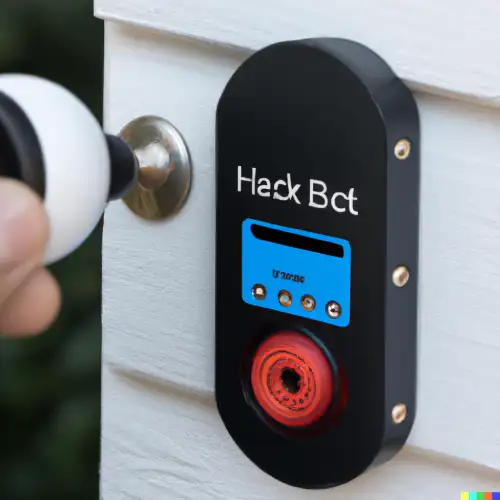 Despite we always advise a word of caution.
---
Read More On Ring Doorbell