My colleague at work advised me to install a Ring Doorbell at my apartment because I was afraid of burglars. However, to my utter disappointment, I did not receive some of the packages.
So, installing a Ring Doorbell was sane advice, but when I looked up myself, I was puzzled between wired and battery doorbells as I live in a rented apartment. After discussing with a colleague and service representative of Ring Doorbell, I finally made a decision.
In this post, I will tell you about the differences between wired and battery-powered ring doorbells and which one you should choose. Let's Dive In!
Ring Doorbell: Wired Vs Battery – An Overview
Wired Ring Doorbells (Hardwired)
If you are thinking budget, then wired Ring Doorbells are an affordable choice. They include all the essential features like HD video, two-way talk, motion detection, and real-time alerts.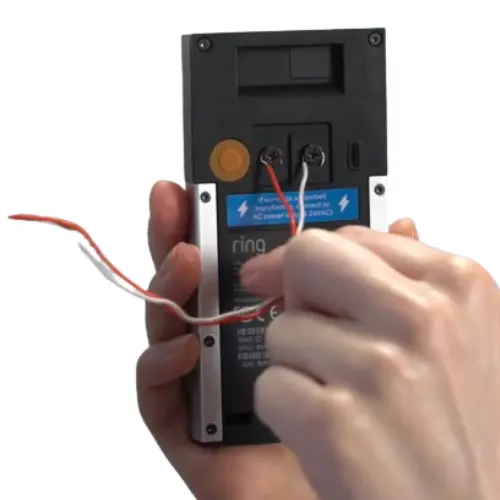 What they Don't Have
Although wired Ring Doorbells are affordable, they have certain limitations as they require existing wiring for the power supply. And if there is no existing wiring, you may need to do all the wiring. The wired doorbell does not sound with your existing doorbell chime.
If you were thinking of saving initially, you might have to think again as wiring can cost you extra bucks. Also, for a wired Ring Doorbell, you will have to buy an extra chime which will further add up to your bills.
Wired Ring Doorbell Models
There are four Ring Doorbell models that are wired-only options.
Video Doorbell Wired
Video Doorbell Pro
Video Doorbell Pro 2
Video Doorbell Elite
Battery Ring Doorbells (Wireless)
Battery Ring Doorbells pack a punch for their value as they come with pre-installed lithium-ion batteries, and as per Ring, their battery can last up to months.
On top of that when battery charging is required, you don't need to remove the whole Ring doorbell, you can easily remove the battery, recharge it, and plug it in again.
Battery Ring Doorbells work with Amazon Alexa via Amazon Echo Show. They also have all the essential features like HD video, two-way talk, motion detection, and real-time alerts.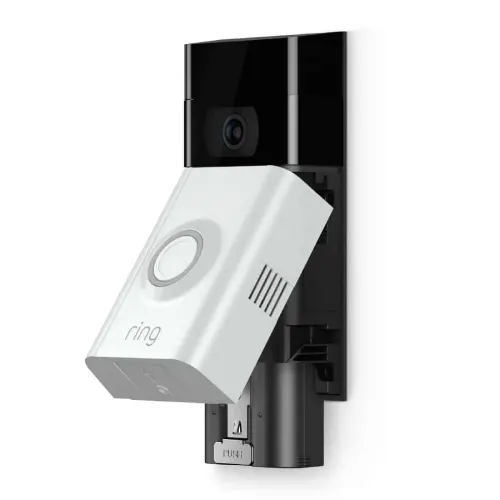 What they Don't Have
Battery Ring Doorbells are bigger comparatively, so they don't fit the regular doorframes easily. Sometimes, you have to buy a mount for them which can cost a little extra.
Battery Ring doorbell Models
Although these models are not strictly battery powered as they have both options of wiring and battery, unlike Wired Ring Doorbells which only support wiring.
Some users also complain about the battery not lasting long enough so they spend an extra amount in buying batteries. One more drawback is that it can't operate as a security camera unless you install it.
Video Doorbell 2
Video Doorbell 3
Video Doorbell 3 Plus
Video Doorbell 4
And there is a further difference in terms of battery in above mentioned four models as Video Doorbell 2 comes with a built-in battery since it's an early generation model whereas the other models come with a removable battery or a wired option.
Which One Is Right for You?
Every Ring Doorbell has its features and minor differences. The decision comes to the consumer where his or her comfort zone is. Some doorbells are ready to install, and some required extra work.
We outline some common features and differences below.
Ring Doorbell: Wired Vs Battery – Common Features
Includes A Security Camera: Whether a Ring Doorbell is wired or battery-powered, a security camera is included as part of the standard functionality.
HD Monitoring & Video Recording Support: The wired Ring doorbell and battery-powered Ring doorbell are both equipped with HD monitoring and video recording, which require an extra cost for both models. Their field of view is about the same, which is between 155 and 60 degrees.
Supports Live View: Live View is available on both wired and battery-powered Ring Doorbells. Their motion detection angle is almost the same with a better angle view in Pro and Elite models.
Ring Doorbell: Wired Vs Battery – The Difference
Wire And Battery
The major difference is, of course, wired and battery. As wired doorbells can be extended which means you need to install wires, giving bad look to the apartment.
Wiring installation can also be messy and time-consuming especially if you are not handy with tools, and you might even need to spend for technical assistance. Whereas battery Ring Doorbells don't need wiring at all unless you want to charge your battery with hardwiring.
Except for Ring Doorbell 2, all the latest models have an option for a rechargeable battery that can be removed and recharged, so no need for hardwiring here.
Night Vision
Interestingly some wired Ring doorbells such as Video Doorbell Pro, Video Doorbell Pro 2, and Video Doorbell Elite support night vision which is color whereas battery-powered Ring doorbells only support black and white night vision.
Battery Life
Wired Ring doorbells may not need battery recharging all the time, but they need to be wired all the time and if there is an issue with the wiring, then it can be problematic. Those who use battery Ring Doorbells have complained of short battery life, but this isn't the quiet case as most of the batteries last months.
Ease of Installation
The biggest difference is the ease of installation as wired Ring doorbells require wiring. If you are living in a rented apartment, you don't have the luxury of wiring if there isn't any. An alternative solution for this is to use battery-powered Ring doorbells which are ready to use and can be easily mounted on the doorframe. Even a Ring peephole camera is the ultimate and easiest solution if you are an apartment dweller.
Wrap Up – Which One Is Right for You?
It all comes down to you as you are the only soul decision-maker. We have written about some of the common features and differences and also how they are altogether different in some of the functionalities.
Tell us about what choice you are going to make now if you are thinking to install the Ring Doorbell for the first time or thinking of upgrading, which one you are going to choose.
---
Read More On Ring Doorbell