Security and comfort in our homes are feelings we all deserve. With Ring security cameras, you can have that added peace of mind with a system built to keep a watchful eye on your property.
But before installing these home security cameras, you must establish how many of them you will need and determine the best positions.
The most popular places to install Ring cameras are in front doors, backyards, garages or driveways, side entrances, windows, and along your property's parameters.
Where Should Your Ring Cameras Be Installed?
Most homeowners prefer installing security cameras around entrances if package thieves are a concern or when stopping intruders is a priority.
Irrespective of your priorities, here are the most common places to install outdoor security cameras and tips for optimal placement:
Front Door Placement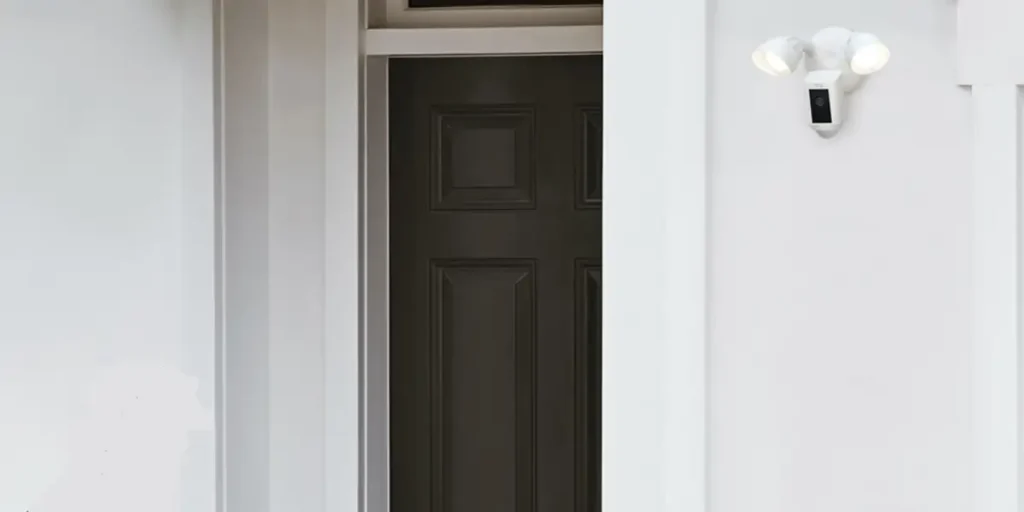 Did you know that thirty-four percent of home burglaries in America occur through the front door? Thus, installing a Ring camera over your front door is an obvious option.
Front door cameras might help deter intruders, given the camera is visible. Also, with the increase in online shopping, front porch package theft has become a concern. You can closely monitor package deliveries, ensuring their safety and providing crucial evidence in case of theft.
Recommended Placement Options for Front Door Placement:
Above the Door: Mount the camera above the front door, facing downwards for a comprehensive view of the doorstep and approaching individuals.
Beside the Door: Place the camera on the wall beside the front door to capture a wider field of view, including the porch and walkway.
Tips for Optimal Front Door Placement:
Install the camera 7 to 9 feet above the ground for better angles and to prevent tampering.
Tilt the camera down to see the doorstep clearly and avoid any obstructions.
Be mindful of glare or reflections from windows or sunlight. Adjust the camera or use anti-glare accessories for clear footage.
Backyard Placement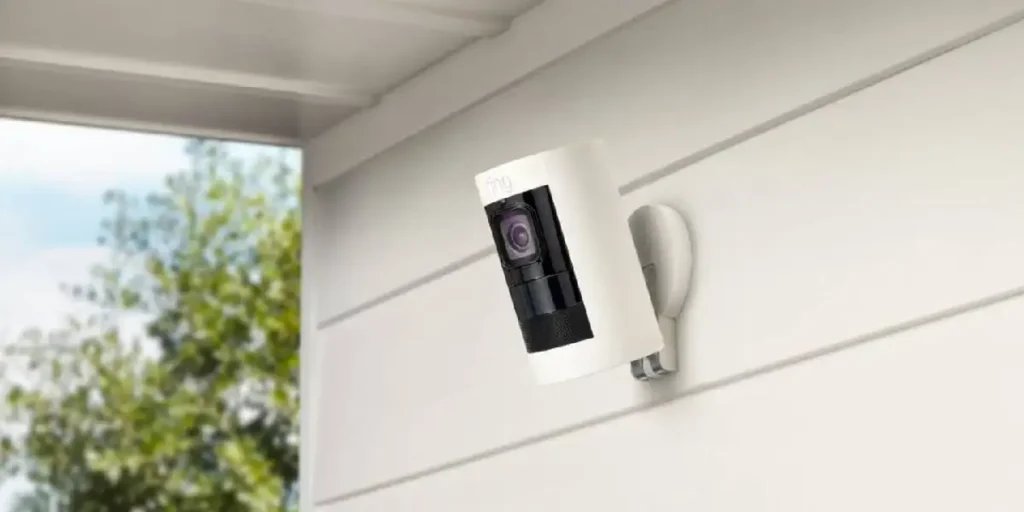 Shockingly, backyard burglary entrances are at least twelve percent less likely than front door ones. However, back doors are more likely to be out of sight than windows and front doors. That makes them a good place for burglars to enter undetected.
Monitoring these areas with a Ring security camera will help you detect unauthorized access or suspicious activities, allowing you to take prompt action.
Recommended Placement Options for Backyard Placement:
Overlook the entire backyard for comprehensive monitoring.
Focus on specific entry points like gates and doors.
Eliminate blind spots to cover all areas effectively.
Tips for Optimal Backyard Placement:
Mount the camera at a suitable height and angle.
Choose a weatherproof camera for outdoor durability.
Ensure a strong Wi-Fi signal in the backyard.
Consider lighting conditions and privacy concerns.
Garage & Driveway Placement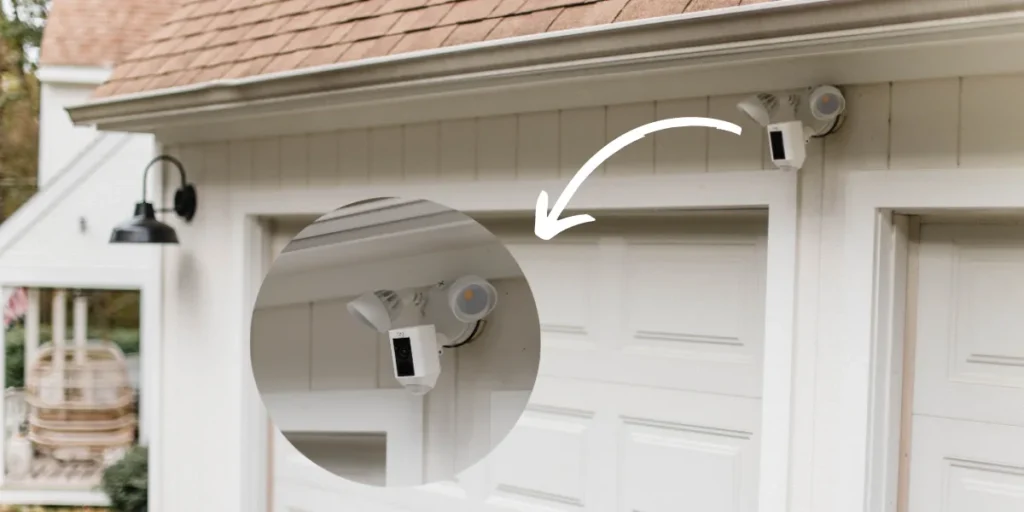 Garages are also a key target for intruders. Unlike electric or reinforced garages, garage doors are vulnerable, old, and easy to break into. Protecting your garage with a Ring security camera is one of the ideal ways to deter robberies and keep your things safe.
Watch your garage and driveway to protect your vehicles and packages from theft and damage. You'll have proof if anything goes wrong. Furthermore, surveillance cameras record any incidents, accidents, or strange behavior that may happen in the garage or driveway, giving you extra assurance.
Recommended Placement Options for Garage & Driveway:
Above the garage door provides a wide-angle view of the driveway and garage entrance for comprehensive monitoring.
Near the driveway entrance offers a clear view of vehicles approaching or leaving, aiding identification and security.
Install multiple cameras along the length of the driveway to eliminate blind spots and ensure complete coverage.
Tips for Optimal Garage & Driveway Placement:
Angle the camera to capture license plates by facing them toward the direction of vehicles at a suitable height and angle.
Assess and improve lighting for visibility by adding additional lighting sources or using a camera with night vision capabilities.
Choose a weatherproof camera that can withstand rain, extreme temperatures, and other outdoor conditions without compromising performance or durability.
Side Entrances & Windows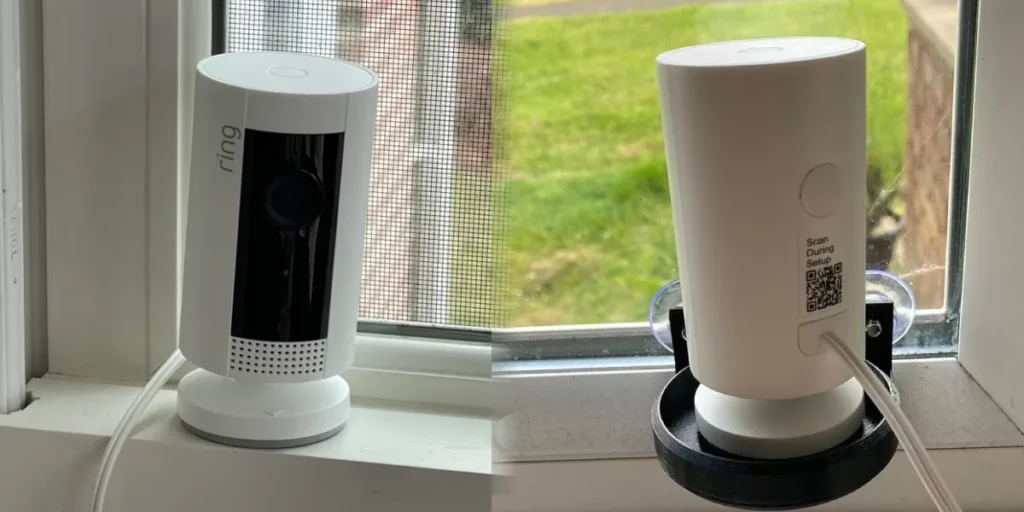 While most intruders access homes through the doorway, a decent portion may try to get in through side entrances and first-floor windows, particularly those hidden from public view.
Intruders are less likely to come in through your street-facing windows because such windows are easily visible to passers-by and neighbors. That's why it's essential to monitor those hidden from the street.
Recommended Placement Options for Side Entrances & Windows:
Install a camera above or side entrances, facing the entry point and covering the surrounding area.
Position cameras near windows, inside or outside the house, to capture activities outside the windows and monitor potential break-in attempts.
Tips for Optimal Side Entrances & Windows Placement:
Mount the cameras at a suitable height and angle to ensure clear views of side entrances and windows. The cameras should be positioned to capture faces and activities without any obstructions.
Enable motion detection settings on your Ring camera to receive alerts and recordings whenever motion is detected near side entrances or windows. It helps you stay informed for any threats.
When positioning cameras near windows, be mindful of privacy concerns. Avoid pointing cameras directly into neighboring properties or areas where privacy is expected.
Along the Property's Perimeter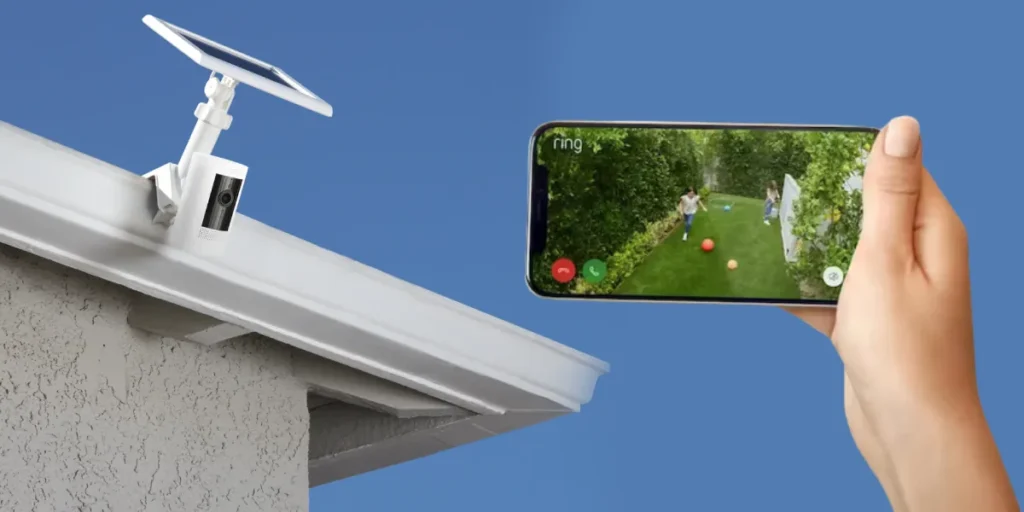 Keep a watchful eye on your entire property with a camera in your garden and gates. It will keep an eye not only on trespassers but your kids and pets, too.
Recommended Placement Options Along the Property's Perimeter:
Install cameras near all entry points, such as gates, doors, and windows, to capture any suspicious activity or individuals entering or leaving the property.
Identify and cover any blind spots along the perimeter where potential intruders could go undetected. These could include areas with dense foliage, dark corners, or obscured views.
Mount cameras along the fence line to monitor any attempts to breach or scale the fence, providing early detection and deterrence.
Tips for Optimal Along the Property's Perimeter Placement:
Position cameras at a suitable height and angle to maximize their field of view and capture clear footage. Consider placing them at a height that is out of reach to prevent tampering.
Ensure adequate lighting around the perimeter to enhance visibility and image quality. Consider installing motion-activated lights or cameras with built-in night vision capabilities for clear footage during low-light conditions.
Ensure the cameras have a strong and stable Wi-Fi signal along the property's perimeter. Use Wi-Fi range extenders or consider a mesh Wi-Fi network setup if needed.
Select cameras designed to withstand outdoor elements and are weatherproof. That will ensure their durability and reliable performance in various weather conditions.
Wrap Up
Why invest in a high-end home security camera system if it doesn't provide optimal protection for your home, family, and valuables? The placement of security cameras is crucial, but determining the suitable locations for installation necessitates thoughtful deliberation.
Explore the best outdoor security camera and professional installation options from Ring!
---
Read More On Ring Camera