When we finally moved into our new home after living for years in apartments, I finally had the liberty of how I would go about my home. From living rooms, and the garage to the interior and exterior of the home was our choice and so was the choice of installing a TV, fireplace, automation, and doorbells.
I always wanted a wired Ring Doorbell, so it was better to let go of my Video Doorbell 3 and upgrade to Video Doorbell Pro 2 but before that, I had to transfer my old Ring Doorbell to a new owner and the transferring process was altogether different and I will write here.
Let's find out!
Can Ring Doorbell Be Transferred To A New Owner? 
Yes, the Ring doorbell can be transferred to a new owner. To do that, make sure to remove users and payment methods from your account to transfer ownership. Just deleting the Ring app doesn't transfer the ownership.
I have already given my reasons to transfer a Ring Doorbell and you might have your reasons as well. The purpose is the same, so I will jump into the process right away.
How to Transfer Ring Doorbell to a New Owner (Step Wise)
Step 1: Remove Your Data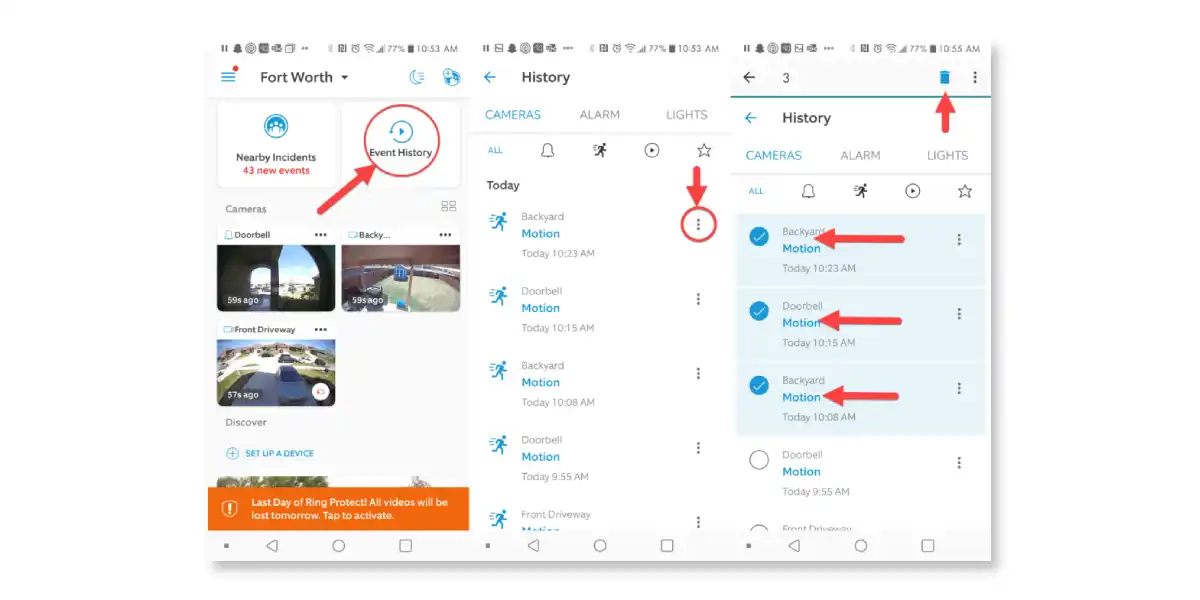 If you haven't deleted the data already which could be videos/images, make sure to do it first so that you can remove it. There are two ways you can do it.
1. Use the Ring app to download individual videos by accessing the videos section. Then, delete them.
2. Or, If you want to download all videos at once, then visit a web-based version of the app on Ring.com. Download the videos and then delete them.
A word of caution: Once a video is deleted, it cannot be recovered.
Step 2: Remove All Shared Users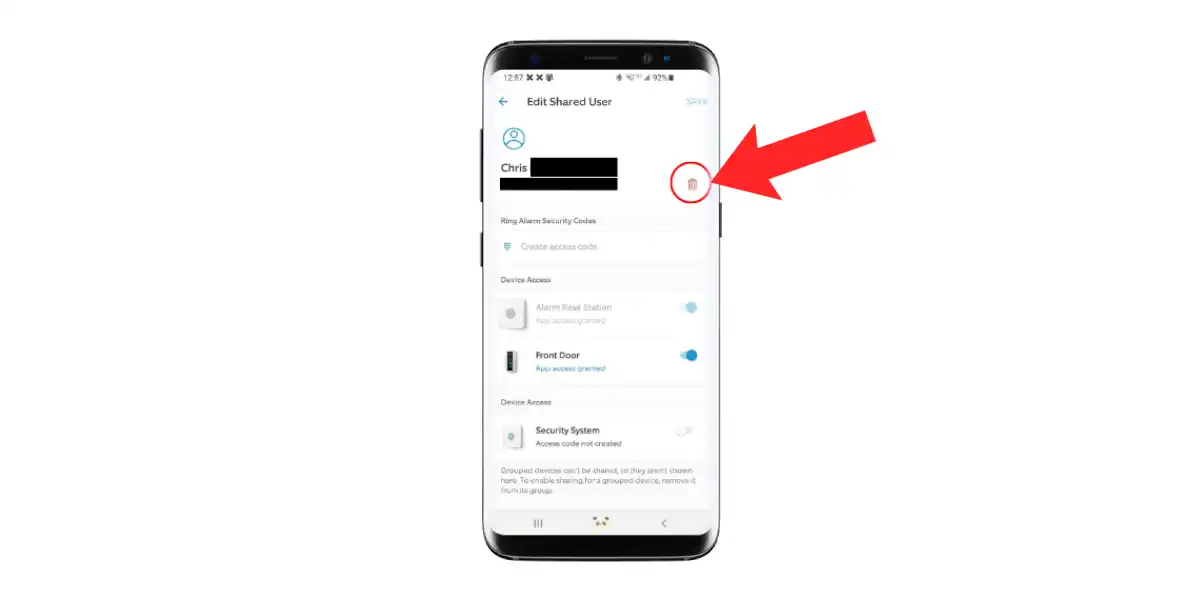 As an owner of the Ring Doorbell setup, only you had the authority to create user profiles and now only you can remove the registered users before removing your user profile at the end.
Make sure to follow the steps:
1. Open the Ring app, select Ring Doorbell on the dashboard.
2. On the right side of the device icon, tap •••.
3. Click on Settings > Select Users.
4. Shared user profile section should appear.
5. Select Remove User to get the job done.
Step 3: Remove Payment Methods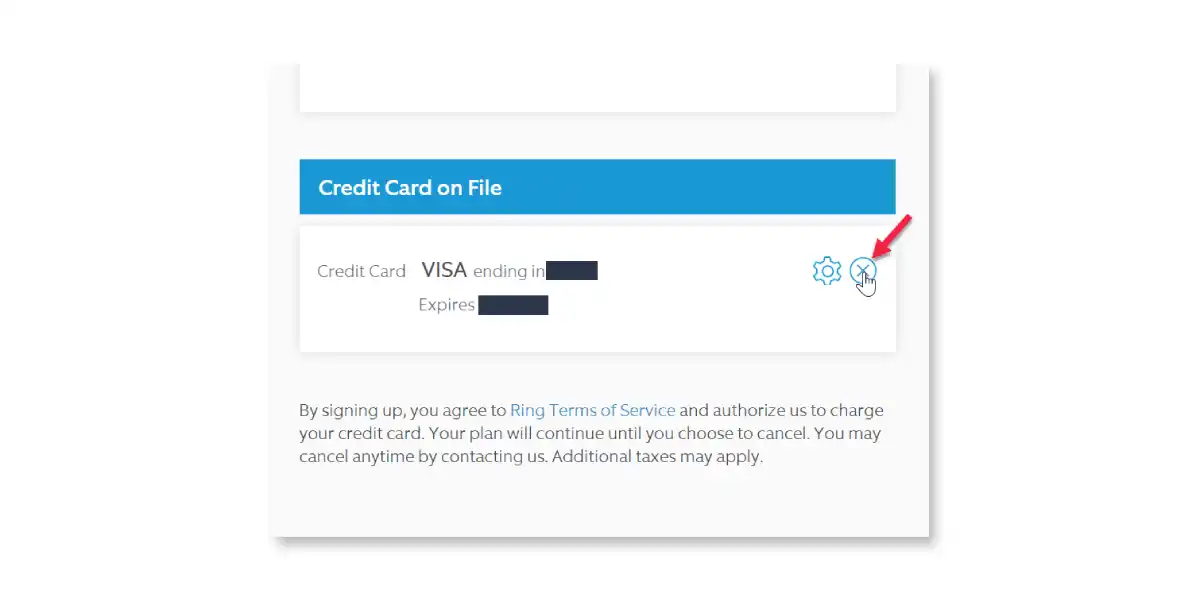 Removing payment methods is equally important especially if your subscription plan is set to auto-renewal. No money is easy to remove the payment method to avoid any trouble. Remember that a payment method can only be removed from the web version. Follow the steps below:
1. Open the Login page to access your account.
2. Click your name on the right side.
3. Select Account.
4. Find a 'credit card on your file' that has your card information.
5. Click the X button to delete your card credentials.
If you have multiple card payments, then you should repeat the process.
Step 4: Opt Out of Protection Plan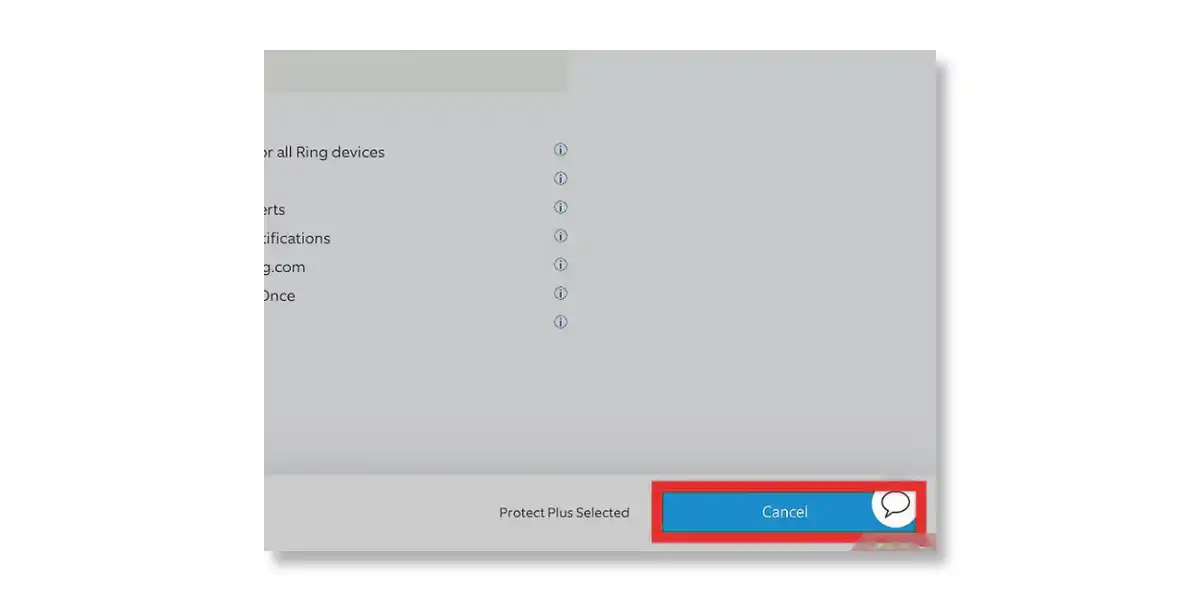 No one wants to pay for a plan they don't intend to use anymore. I hope you think the same, so why not jump to the procedure to remove the Protection Plan?
1. Open the Login page to access your account.
2. Select Ring Protect Plan on the left side.
3. Select Cancel Plan.
4. A prompt will appear to give a reason for cancellation.
5. After giving a reason, select the Cancel Now or at the end of your billing cycle option.
6. Confirm the cancellation.
As an owner of the device, only you can cancel the protection plans whether it's Ring Protect Plus, Ring Protect Pro, or Ring Protect Basic plan. A shared user is not authorized to cancel the subscription plans.
Step 5: Finally, Remove the Ownership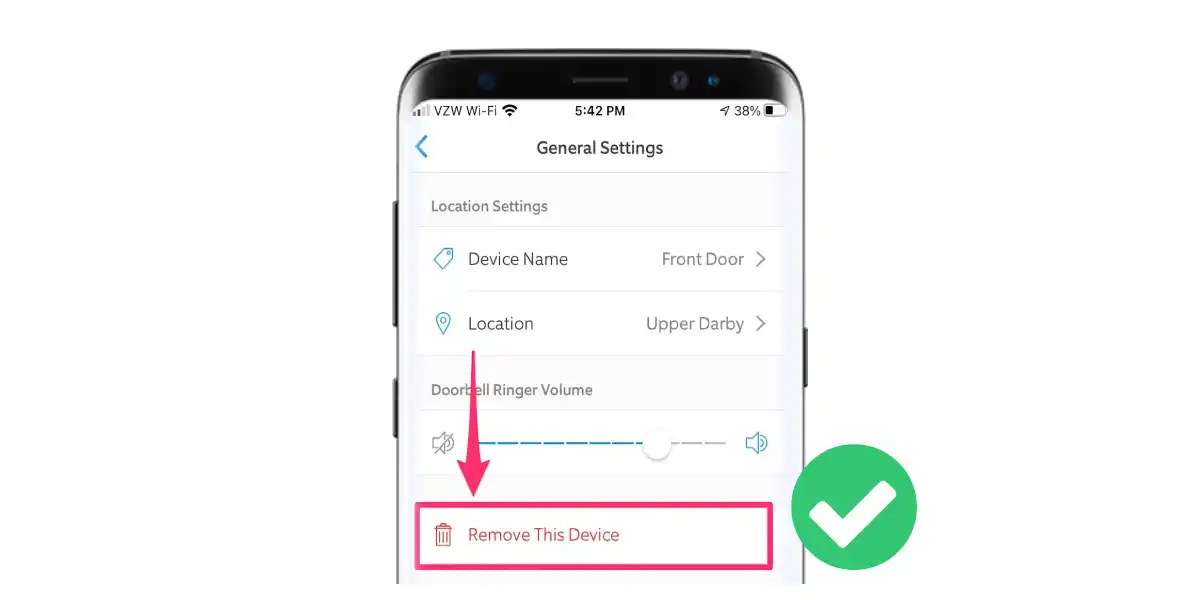 We have done all the necessary steps to ensure that any sensitive data, user profiles, and payment methods are removed to avoid any issues. Now comes the last step, removing ownership and setting a Ring Doorbell to factory settings so a new user can set up the device as per their preferences.
1. Open the Ring app.
2. Click on three dots ••• on the left side of the corner.
3. Select Devices. Then, Select the Ring device that needs to be transferred.
4. Select Device Settings and then tap on General Settings.
5. Select, 'Remove the Device' to complete the process.
Congrats! Now you're ready to hand over your Ring doorbell to the new owner.
What Issues Faced When Transferring Your Ring Doorbell?
You can face slight problems when transferring your Ring Doorbell but fret not as there is always a solution for every situation.
Transfer using the Same Wi-Fi
If your Ring Doorbell and Ring App on your smartphone isn't connected to the same device, then you might face problems removing your credentials and factory resetting. So, make sure that when doing the abovementioned steps, your Ring Doorbell and Ring app are connected to the same device.
Update your Ring App
Always make sure that your Ring app is updated on your smartphone otherwise you might face issues in initiating the transfer the ownership.
Email to First Owner
When you initiate the ownership transfer, you immediately get the email prompt confirming whether it is you. When confirmed, after the transfer, also ensure that the new owner doesn't face the email prompt issue again, so it is better to do the transfer on spot.
Delete your Previous Location
When you are done with the transfer, make sure to remove your previous location from the Ring app so you can register a new address.
Step 1: Open the Ring app.
Step 2: Tap the three lines on the top left.
Step 3: Tap Settings > Delete Location.
Is Ring Doorbell Transferable After Friend/Relative's Death?
Yes, the Ring Doorbells ownership can be transferred after a friend's or relative's demise and for that, there are certain legal obligations and documents that you need to fulfill before completing the transfer. For this purpose, Contact Community Support and once you are verified over the phone, the support team will ask you to provide some documents and after that ownership, the process will be started.
Wrap Up
The Ring Doorbell ownership transfer is an easy and hassle-free process. All you need to do is follow the basic steps which I have given in the concise form, and you are good to go. It is always better to move to a new place and even better to upgrade your Ring doorbell just like I did!
---
Read More On Ring Doorbell