Ring Floodlight Cam is the perfect security solution I installed in my home. It comes with motion-activated HD video, 3D Motion detection, Bird's eye view, and two-way communication, but the major selling point for me was its ultra-bright floodlights.
However, after some time, I noticed that the floodlight turned on even without any motion detection. It was troubling when I received notifications on my Ring app, even when nobody was there. Eventually, I discovered the factors contributing to this problem and will share some tips to overcome this issue.
Common Causes For Lights Turning On Without Motion
There are a few reasons why your Ring Floodlight Cam lights might turn on without motion. One possibility is that the Ring Floodlight Cam picks up on infrared light, which is invisible to the human eye.
If you have installed the camera on the street with a lot of movement, car headlights or streetlights can activate the motion sensors. There are other reasons too that contribute to this issue.
Sensitivity Settings
If the sensitivity settings are set to high, then your Ring Floodlights will turn on at the merest hint of movement. As mentioned, these cameras come with infrared light, which is more sensitive than a human eye, so their reaction to any slight change in the vicinity is justified.
Environmental Factors
Ring Floodlight Cams are installed chiefly outside, so they are prone to external environmental factors. Some of them are explained below:
Light Reflections Or Shadows
If there is an intensive light source in front of the camera or a lot of cars pass by, they can activate the motion sensors. Also, reflective surfaces like shiny floors could be another reason.
Weather Conditions
Weather conditions also affect how Ring Floodlight Cam works. For example, if there's a wind blowing, it will cause tree branches to sway, which can activate the motion sensors. Sometimes, a large tree shadow is another reason, especially when sensitivity is too high. 
Extreme weather conditions like heavy rain, thunderstorms, heavy winds, or even intense sunlight also contribute to the problem.
Firmware Or Software Issues
Ring releases firmware updates for its devices from time to time for enhanced security, removing bugs, and performance improvement. If device firmware update is not the latest, you will face the issue. Similarly, you can encounter performance issues if you don't update the Ring app regularly on App Store or Play Store.
Troubleshooting Tips to Fix Lights Turning On Without Motion
Problems exist for a purpose, and the purpose asks for solutions, which we will do. Here are some quick and easy troubleshoots that you can try:
Adjusting Motion Sensitivity Settings
The first step is to change the motion sensitivity settings :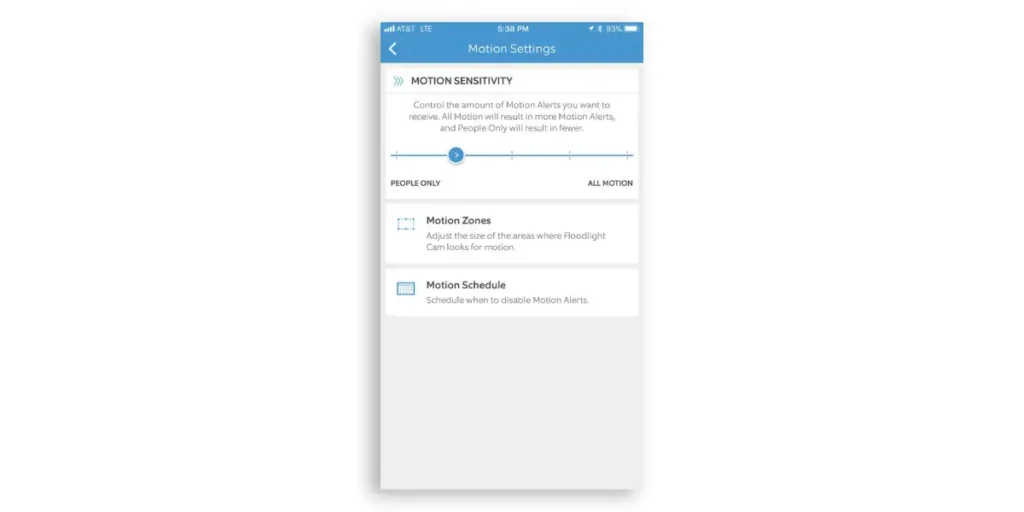 Checking And Cleaning the Camera Lens
Sometimes there is debris and dust that gathers on the camera lens. In hindsight, motion sensors take it as a 'physical object,' and they alert the floodlights to stay on. You can minimize this effect by cleaning the camera lens gently using a fiber cloth.
Modifying Motion Zones
Ring Floodlight Cam can cover a more expansive area/zone than a regular Ring camera. You can change the Motion Zone, so the light turns on only when something is in that zone.
The procedure is simple; follow the below steps: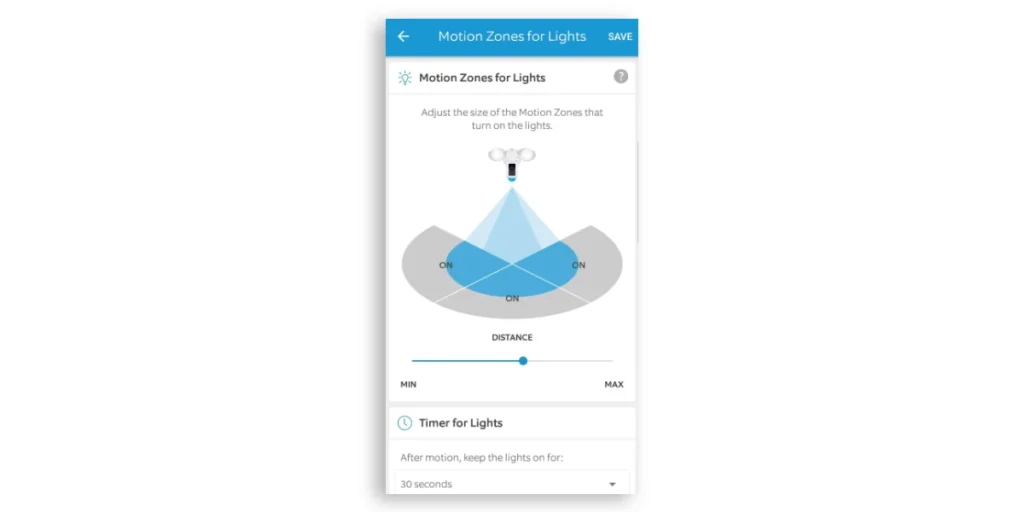 Monitoring Environmental Factors
If you have a tree with many branches, consider cutting some branches close to the Ring Floodlight Cam. It will help as swaying branches turn in the floodlights when the wind blows. In extreme weather conditions, you can open the Ring app and set the motion sensitivity levels to a minimum until the weather improves.
Verifying Firmware And App Updates
Checking for firmware updates is advisable, especially when you face any malfunction. You can check for firmware updates by following the steps :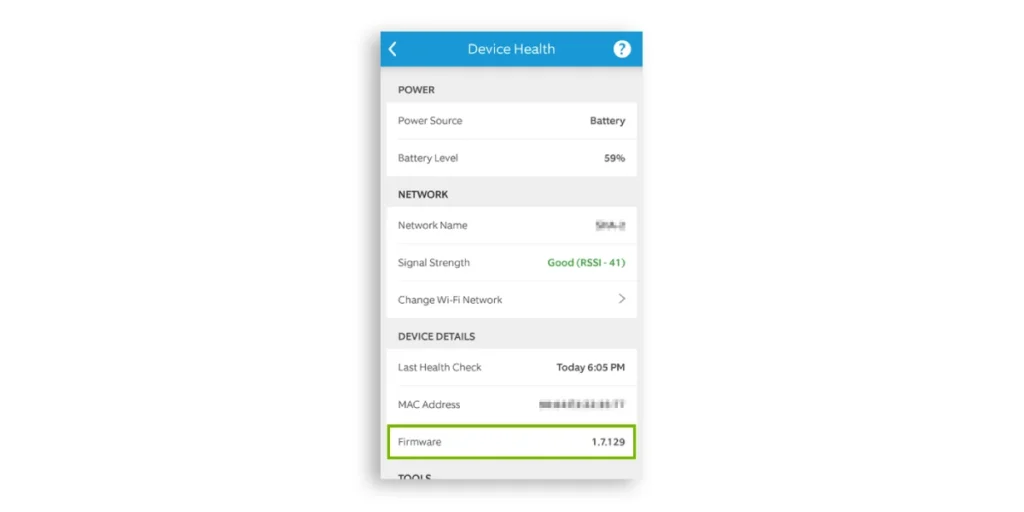 If it says otherwise, you can opt for the latest firmware update. Similarly, your Ring app should also be updated for the optimal experience.
Additional Tips to Prevent Lights Turning On Without Motion
The tips above are quick and easy fixes; if one doesn't work, the other should work fine. However, there are times when you need to take some practical steps to make things work.
Proper Camera Positioning and Angle
As per Ring, you should mount your Ring Floodlight Cam at least 9 feet above the ground. It is just a suggestive height, and you can change it as per your requirement.
Ring Floodlight also has adjustment knobs; moving them lets you change the camera's angle. Tilt down the camera a bit, especially if it faces a light source straight opposite to it. You can use a lock collar at the base of each floodlight to change its direction. You can rotate the camera up to 180 degrees to use a camera lock.
Utilizing Motion Schedules or Disabling Lights During Certain Periods
If you don't want your lights to turn on all the time at the slightest hint, you can set the motion schedules or disable the feature during certain hours. To do that, follow the steps below :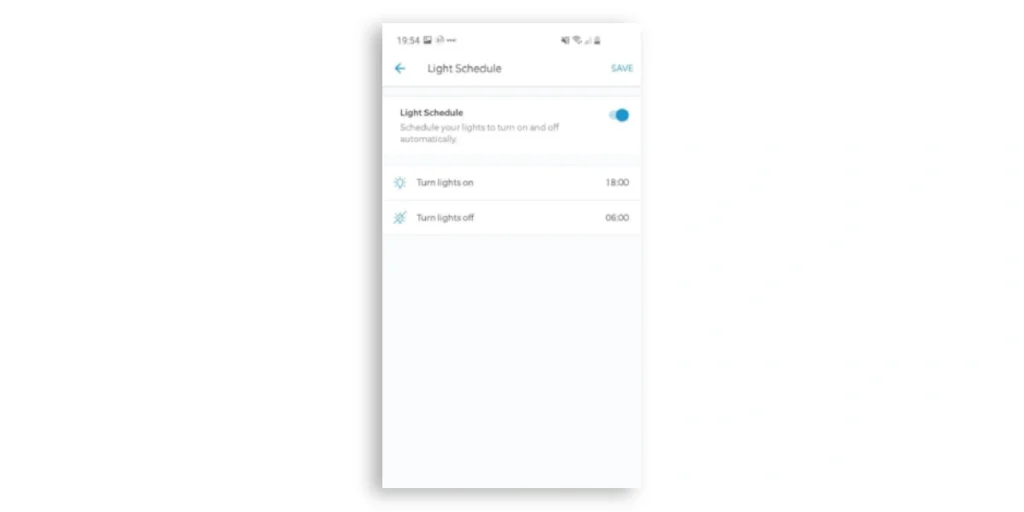 Similarly, you can manually turn off the floodlights by visiting the Light Settings tab. If you have installed the Ring Floodlight Cam for the first time and facing such issues, you don't have to worry about it. We have given some quick fixes that should make it easier to troubleshoot.
---
Read More on Ring Camera