So, you know that feeling when you absolutely love a service like Ring for its top-notch home security, and then that little reminder pops up: "Renew your subscription."
Yeah, been there, done that! I understand how it can be confusing or overwhelming at first, but fear not because I've got your back. I've gone through the process of renewing my Ring subscription, and I'm here to walk you through the steps like a pro.
Trust me, after a couple of times, it'll be as easy as hitting snooze on a Monday morning alarm. Let's dive into this step-by-step guide to renewing your Ring subscription hassle-free!
How Much Does It Cost to Renew a Ring Subscription?
The cost of renewing a Ring subscription can vary depending on your plan and the renewal duration you choose. As of August 2023, Ring offers a few different subscription plans for their various devices, such as Ring Video Doorbells and Ring Security Cameras.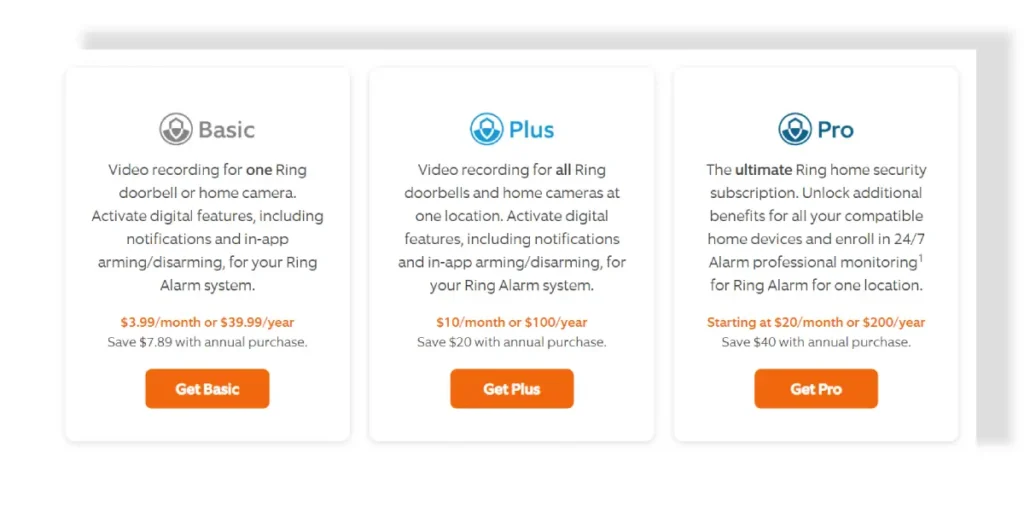 Ring Protect Basic Plan: This plan typically covers one device and includes features like video recording, motion-activated alerts, and the ability to review, share, and save your Ring videos for up to 60 days. The cost is usually around $3.99 monthly or $39 per year per device.
Ring Protect Plus Plan: This plan covers all devices at one location and includes the features of the Basic Plan, along with professional monitoring for Ring Alarm, extended warranties, and a 10% discount on select products at Ring.com. The cost is typically around $10 per month or $100 per year for all devices at one location.
Ring Protect Pro Plan: With the Pro Plan, you're stepping into a new realm of security and convenience. For a monthly fee of $20 or a yearly payment of $200, you gain access to a suite of advanced features that seamlessly integrate with your Ring ecosystem. Users can save $40 on the total cost by opting for the annual subscription.
How to Renew Ring Subscription (Step-by-Step Guide)
Step 1: Access the My Plan Section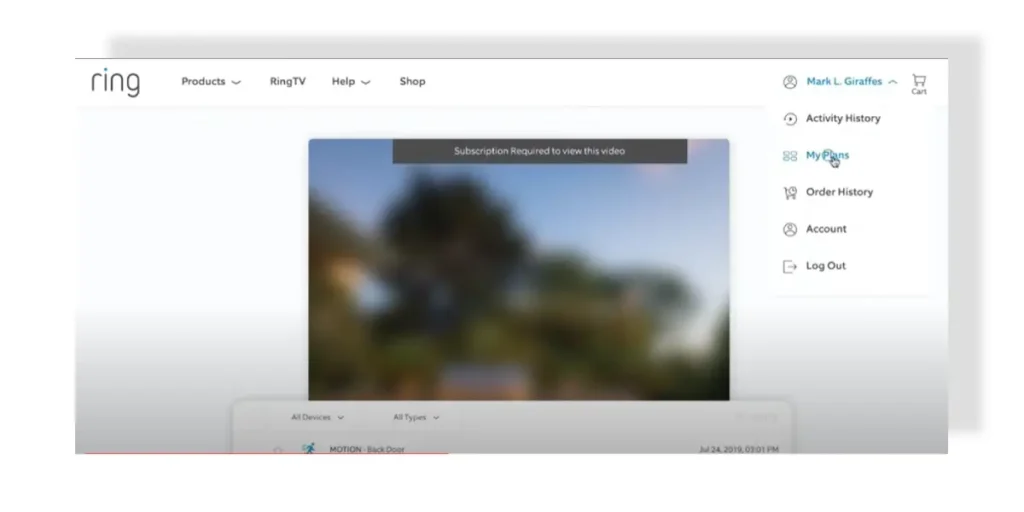 Start by visiting the official Ring website and logging in to your Ring account. Within your account dashboard, locate and click on the "Account" or "My Account" section. Look for the tab labeled "My Plans" and click on it.
Step 2: Find Unsubscribed Devices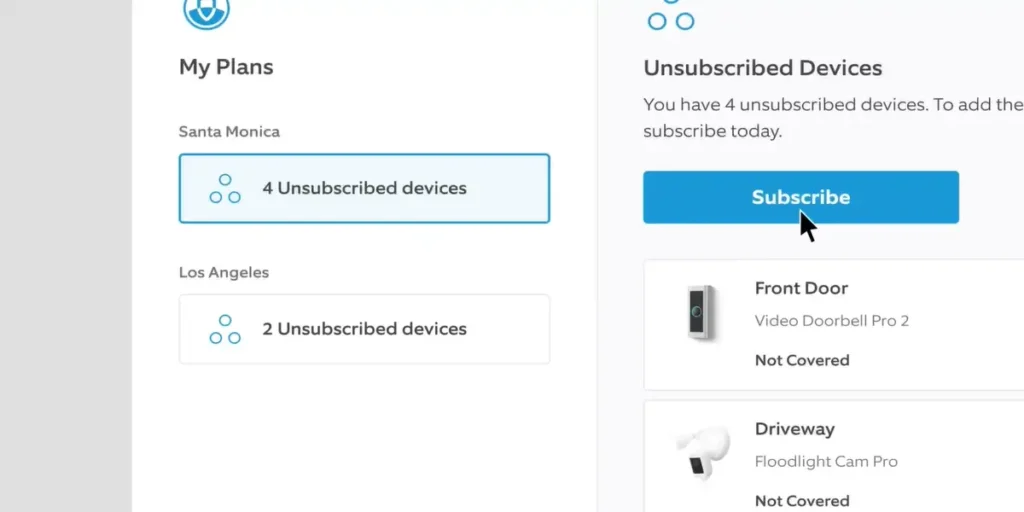 In the My Plan section, you should find an option like "Unsubscribed Devices." Click on this option to explore your list of currently unsubscribed devices.
Tap on the "Subscribe" button to renew your subscription.
Step 3: Select your Plan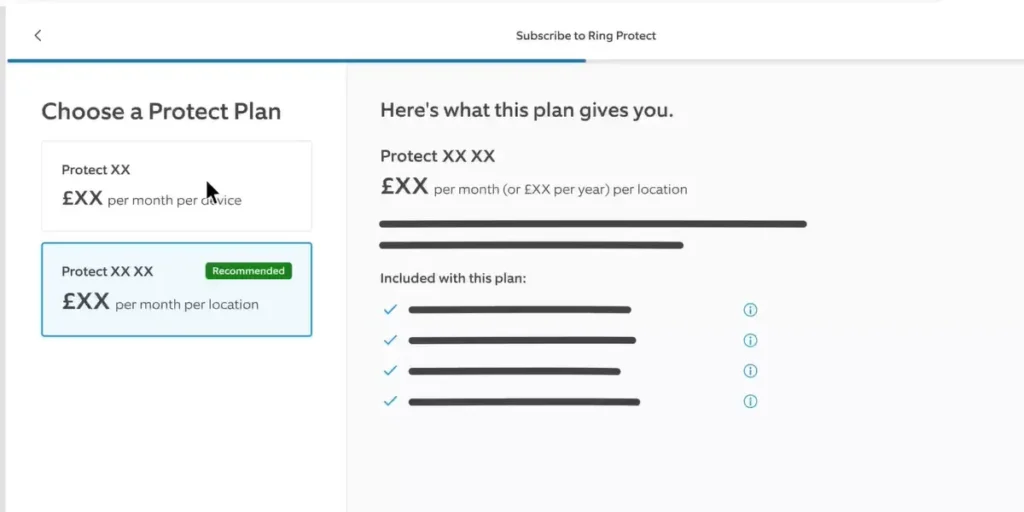 Choose the upgraded plan that aligns with your requirements. Click on the selection to proceed.
Step 4: Pay & Renew It Instantly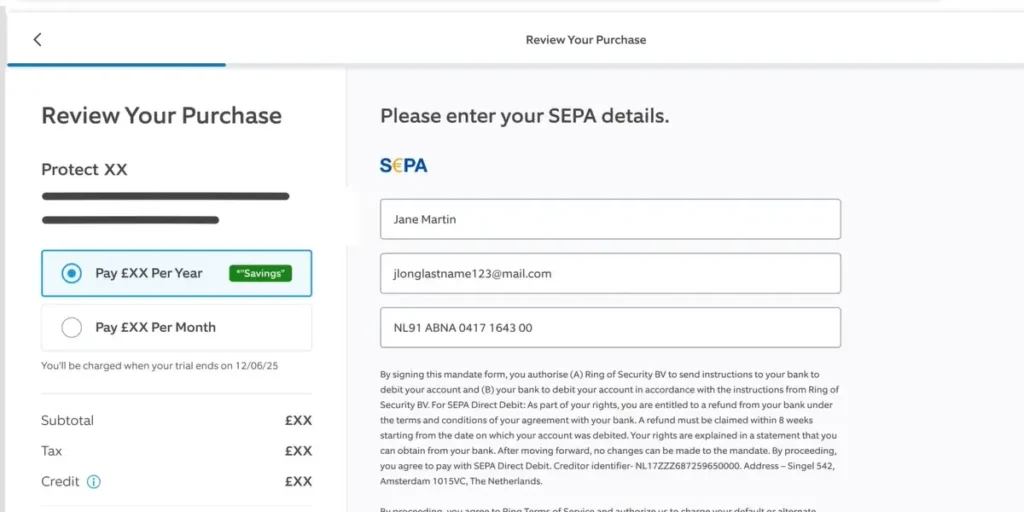 The website will guide you through the process of upgrading your plan. This involves confirming your new plan selection, updating your payment information, and reviewing your order details.
Step 5: Confirm and Complete Upgrade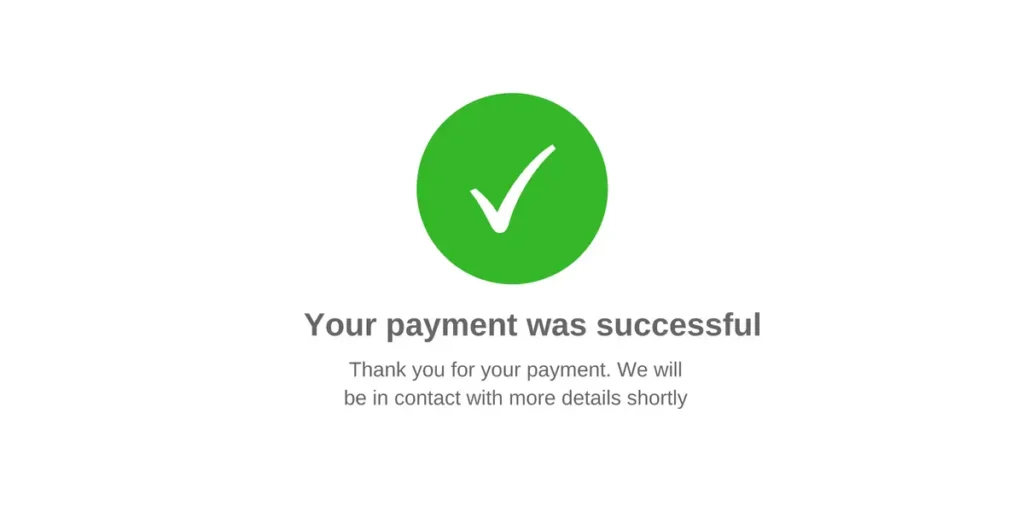 Once you've followed the prompts and made any necessary selections or updates, confirm your upgrade. Your payment (if applicable) will be processed, and you'll receive confirmation of your upgraded plan.
Remember, after subscribing or upgrading, your Ring Protect subscription will automatically renew according to your chosen payment schedule. If you ever decide to cancel, you can do so anytime through your Ring account. Enjoy the enhanced security and benefits that Ring Protect brings to your Ring devices!
FAQs: Renewing Ring Subscription
---
Read More On Ring App