When Ring Doorbells were launched, they were a simple product with an aim to provide security. As they say, necessity is the mother of invention, so it shouldn't come as a surprise that today, we can get Ring Doorbell accessories.
After all, accessories are meant to enhance the Ring Doorbell's functionality and expand its capabilities.
There are accessories that can save your Ring Doorbell from being stolen, protect your device from rain, solar charge your Ring Doorbell, or alert intruders, and inform the neighbors by showing them a Ring security sticker.
Let's check out the must-have Ring Doorbell accessories to prolong your Ring Doorbells' life and better protect your family and home.
Anti-Theft Ring Doorbell Mount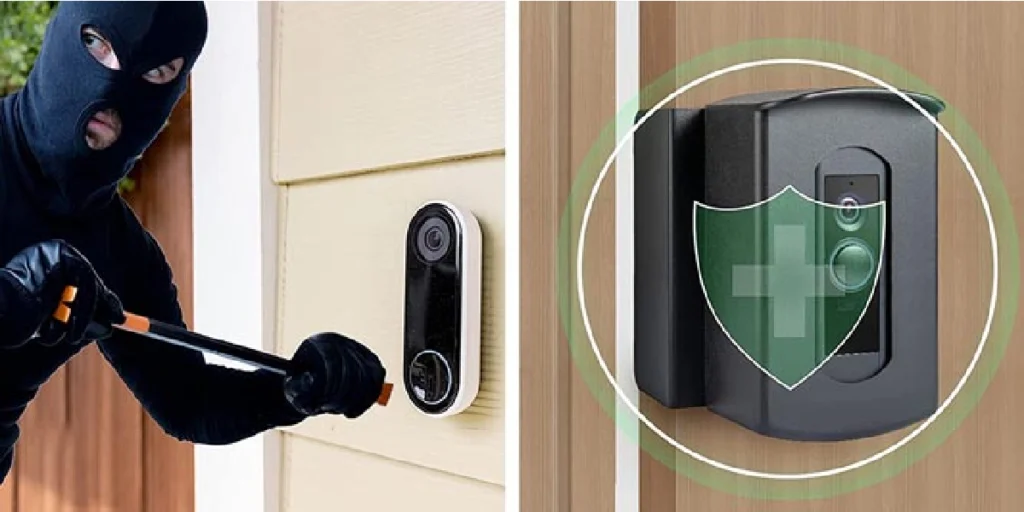 The biggest issue as a Ring Doorbell owner you face is theft, and it's a universal truth for almost every electronic gadget. But the Ring Doorbells are more important as you rely on them for security. So, how can you make sure that your Ring Doorbell is secure from being stolen?
Well, by opting for Anti-Theft Ring Doorbell Mount, as it comes with an anti-theft doorbell bracket that fits inside the door. With an indoor-opening mount, you don't need any drilling; all you have to do is put your Ring Doorbell inside the anti-theft bracket and mount it on the side of your Door.
No-Drill Mount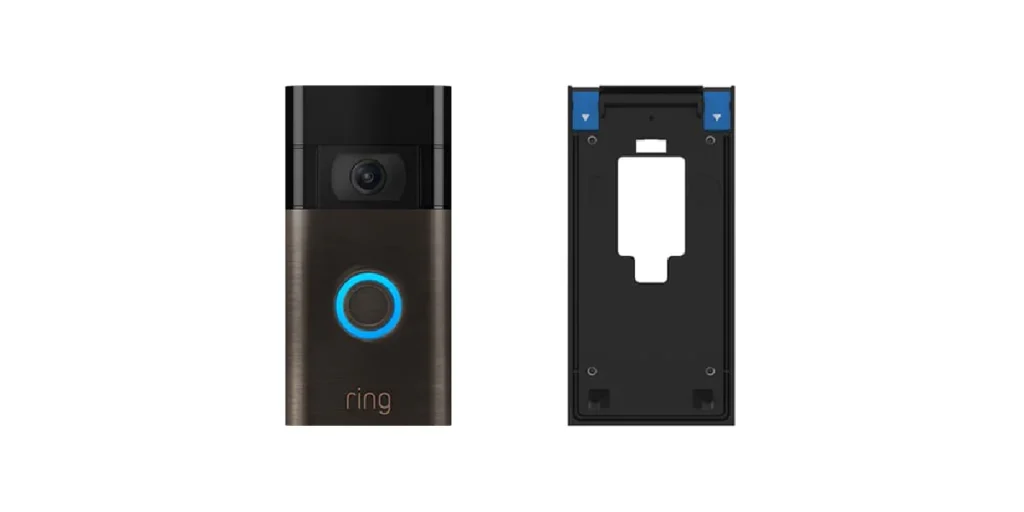 There are two reasons you don't like drilling. First, your home is new, and you don't want to mess things up. Secondly, you live in a rented apartment and will agree that homeowners are not that-nice people.
You can choose No-Drill Mount in both situations, removing the drilling process altogether. No-Drill Mounts use strong adhesives that you can stick on any surface. All you have to do is stick the NO-Drill Mount on any smooth surface and put your Ring Doorbell inside the mount.
Rain Proof Cover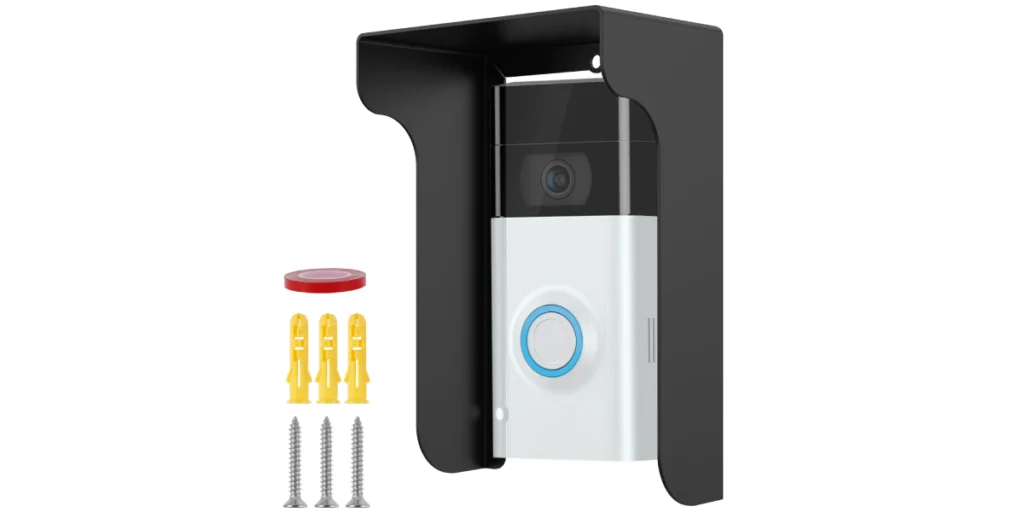 It is sad but true that all the Ring Doorbells are not waterproof. Although they are water-resistant, there's a probability that water can still seep through, especially in the backside of Ring Doorbell, if it rains for an extended period. No one likes to trouble themselves for replacement, if it is still in warranty by luck, or buy a new Ring Doorbell again. You can avoid the unasked troubles by opting for Rain Proof Cover.
Rain Proof Cover comes with inward and outward fold options, so it's easier to screw them, even if you have installed the Ring Doorbell already. With an overhead cover, you can protect your Ring Doorbell not only from rain but also from sunlight for better video quality.
Ring Chime Pro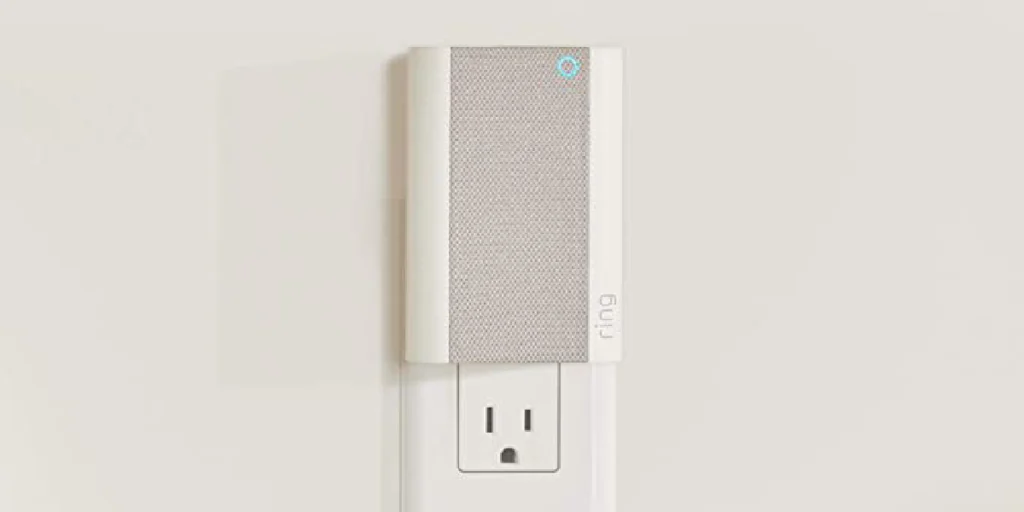 Ring Chime Pro is a wireless doorbell chime that makes it easier to listen to the doorbell if someone presses the ring Doorbell or the Motion Sensor detects any motion.
Also, it extends your Wi-Fi range up to 2000 square feet, so you don't miss a doorbell. Ring Chime Pro is a simple plug-in device that you can use on any standard outlet.
You can also choose from multiple chimes tones, adjust your volume, and even snooze the chimes for specific hours using the Ring app. With Ring Chime Pro, you also get a nightlight that automatically turns on during dark hours.
Eco Show Monitors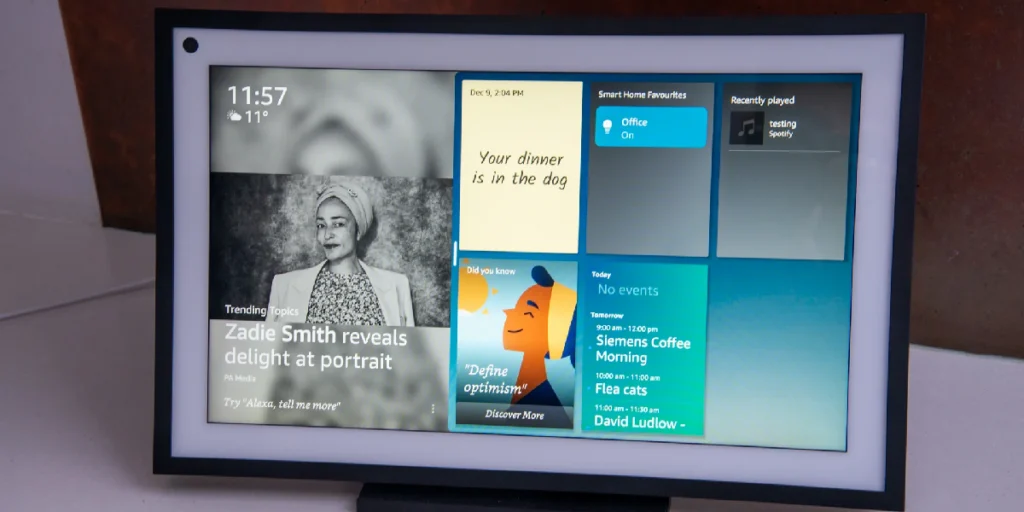 Eco Show Monitors are great for watching whoever is at the door. These smart displays have made it much easier to observe as they replace the need to open the Ring app on your smartphone. You can easily attach any Echo Show Monitor like Echo Show 15, Echo Show 8, Echo Show 5, or Echo Show 10.
How To Connect Ring Doorbell to Echo Show Monitors?
You can connect Ring Doorbell to the Echo Show monitor using the Alexa app if you have both devices. Follow the steps below:
Open the Alexa app on your device.
Go to the settings of your Echo Show.
Navigate to the "Skills and Games" section within the marketplace.
Select "Ring" from the available options.
Access the Ring Login page.
Enter your credentials (username and password).
Click on "Discover Devices" to initiate the connection between the Ring Doorbell and the Echo Show.
Ring Solar Charger
Although everyone knows that Ring Doorbell battery lasts a long time but as it happens, most people forget to check the battery status on the Ring app, and eventually, the battery runs out.
With Ring Solar Charger, you can ensure you are never out of the battery as it keeps your battery charged. It comes with a secure mounting bracket and doesn't require any drilling. You can install it at a place where it can receive direct sunlight for hours without any interruption.
Ring Doorbell Skins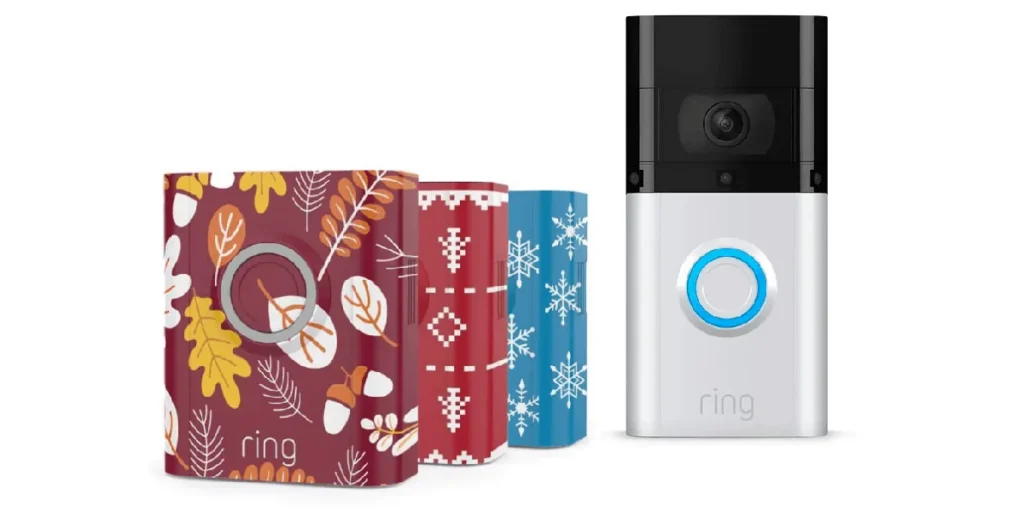 Ring Doorbell Skins or faceplate covers are a great way to beautify your Ring Doorbells. We all use case covers for our smartphones and tablets to beautify and protect them. Similarly, we can use Ring Doorbell Skins to give an aesthetic look to the front door. They are available in multiple colors and season options.
You can choose seasons like Christmas, Halloween, Summer, Autumn, or Holidays to compliment the season, and when guests, friends, or relatives arrive, they will definitely compliment your aesthetics. Also, tease them before suggesting if they are tempted to buy!
Security Stickers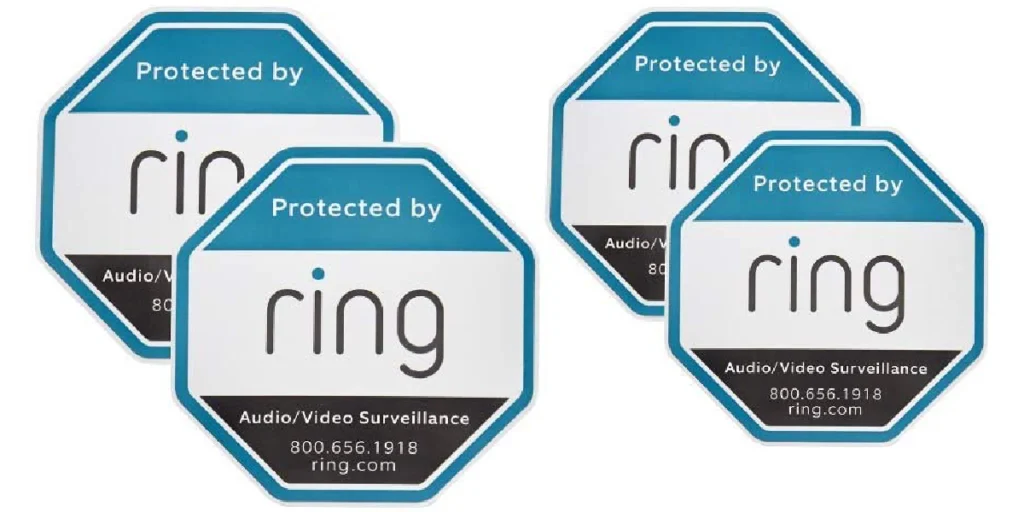 Signs are great as they give us direction and also warn us. Sometimes signs also alert us about possible danger so we can be cautious. If Ring Doorbells power your home, why not alert and warn strangers, and in extreme cases intruders, that your home is secured by the Ring security system? Security Stickers are a great way to feel a sense of security, and you can easily drill or tape them on doors, fences, or any hard surface.
Wrap Up
Accessories are great as they make our life more convenient. We use them to protect and prolong the life of Ring Doorbells and add an extra layer of protection to our homes.
If you are also looking for Ring Doorbell accessories, our list of must-have Ring Doorbells accessories covers them so you can be at ease with the security and peace they bring.
---
Read More On Ring Doorbell