As a buyer, whenever I am purchasing a product, I always look up 'value-for-money' products. There are some features which for me are a must-have in a certain product.
When I was buying my first Ring Doorbell, my must-haves were night vision, HD camera, motion detection, and two-way communication for the value of price. Surprisingly, all the Ring doorbell comes with night vision which should make sense as it is during nighttime when we need security most.
We can't expect our doorbell to go blind as the darkness comes. My first purchase was Ring Doorbell 2 but here I will guide you about all the models and what it means to have a night vision camera.
Does Ring Doorbell Have Night Vision?
All the Ring Doorbells come with night vision which can give you a view of the front porch in black and white. Some Ring Doorbells like Video Doorbell Pro, Video Doorbell Pro 2, and Video Doorbell Elite come with color night vision.
How to Know If Your Ring Doorbell Has Night Vision?
All the Ring Doorbell cameras have a night vision camera. For night vision to function smoothly, make sure that light is sufficient on the front porch. If the light is low, the night vision function doesn't work.
When there's sufficient light, infrared lights inside the Ring Doorbell detect the motion and form a black-and-white image of the moving object.
Some people complain about night vision malfunctioning or not giving the results expected. There are two possible reasons why this is happening. First, there is not enough lightning around where your doorbell can see. Second, you may have a slow internet speed or a faulty camera. But most people face night vision-related issues due to poor wiring which also causes video freezing problems. 
Night Vision Light Settings
If you have poor light, you shouldn't just rely on infrared lightning on the doorbell. There are three settings you can choose for night vision depending on the light.
Standard: If you don't see any glaring issues, then you can adjust night vision settings on the Ring app to, the "Standard" option.
Wall Nearby: If you see the glare from a nearby wall, then you can adjust night vision settings on the Ring app to, the "Wall Nearby" option.
Well Lit: If you have enough lighting on your doorstep, then you should choose the "Well Lit" option on the Ring app.
List of Ring Doorbells That Support Night Vision
The following is a list of Ring Doorbells that support night vision in black and white: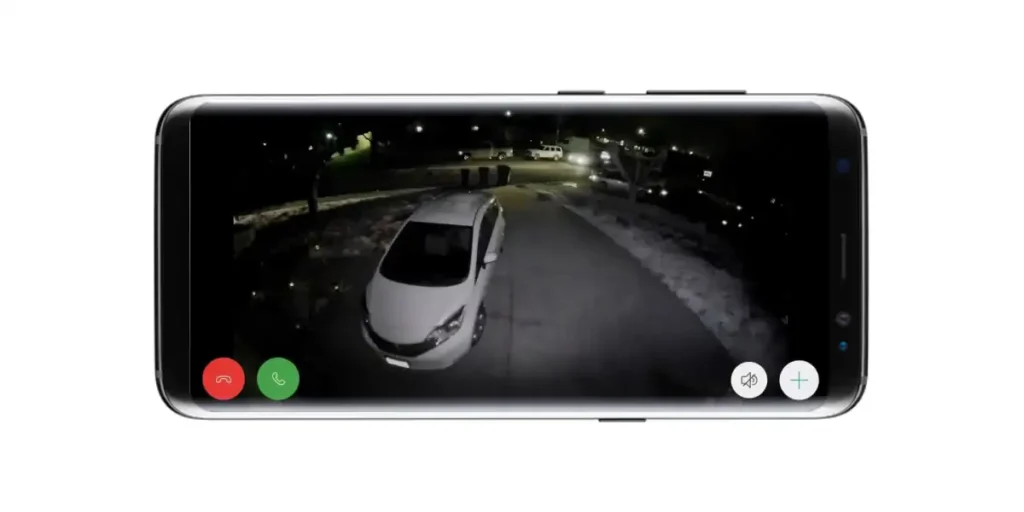 Video Doorbell 2nd generation
Video Doorbell 3
Video Doorbell 3 Plus
Video Doorbell 4
Video Doorbell Wired
List of Ring Doorbells with Colored Night Vision
Three Ring Doorbells support color night vision: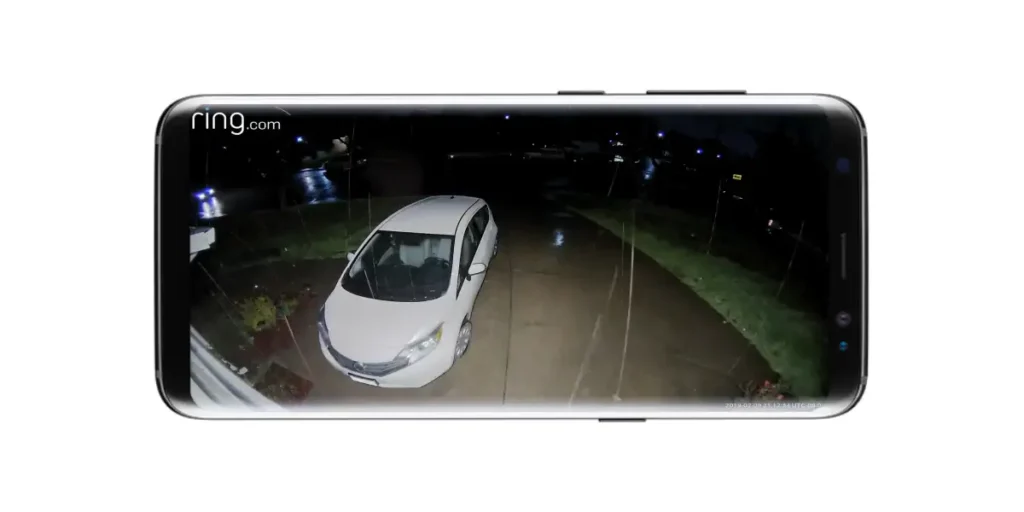 Video Doorbell Pro
Video Doorbell Pro 2
Video Doorbell Elite
Things to Keep In Mind
One thing to keep in mind is that all these color night vision models consume a larger amount of battery, so all these models come with a wired-only option. Also, colored night vision doorbells require high-speed internet. Whereas black and white might vision doorbells support both battery and a wired option.
Color night vision is not color as you would see but in night color vision, the camera uses the available ambient light to create an image that is not accurately colored but still it gives you an idea about what the object might look like in color.
The Ring doorbells with colored night vision are set to black and white night vision but you can turn on and off the colored night vision by following the steps.
Open the Ring app.
Click on the three dots on the upper left side of the screen.
Select Devices.
Select Device Settings.
Select Video Settings.
Select Color Night Vision.
Select the Enable/Disable color night vision feature on or off.
How Does Night Vision Help in Ring Doorbell?
Before I explain how Ring Doorbell as a night vision security is essential, let's first see how night vision works. There is no unique or say a new camera for night vision but it's an extra feature where the camera uses Infrared Light to create black-and-white images in the dark.
As infrared light is all around us, we can't see due to its very short wavelength, but an IR camera can detect invisible wavelengths, enabling the camera to see in the dark.
Is It cost-effective?
The night vision feature on Ring Doorbells is more than cost-effective.
Let's say, you want to record a video in front of your door, so you might have to set up a DSLR camera with really high ISO, and still in these conditions you would see nothing. Whereas for the same price tag, you get a night vision feature besides other perks.
Wrap Up
The good news is that all Ring Doorbells come with night vision. When your doorbell thinks it is dark enough, the normal camera option turns off and switches to night vision and your camera will use infrared light to record the video. Moreover, it's an automatic sort of feature which means that you have no control over when the camera goes into night vision mode.
All in all, Ring doorbells with night vision are quite useful, although, at times, you may see the images are not that accurate still if the doorbell is giving you a view of who is at the door during the odd hour of the night is a feature which must be appreciated and should be used to security purposes.
---
Read More On Ring Doorbell